"Unfortunately Everything": 'Kiss Stealin' Ric Flair Finally Reveals How Much He Paid His Wives as Alimony
Published 05/06/2022, 8:30 AM EDT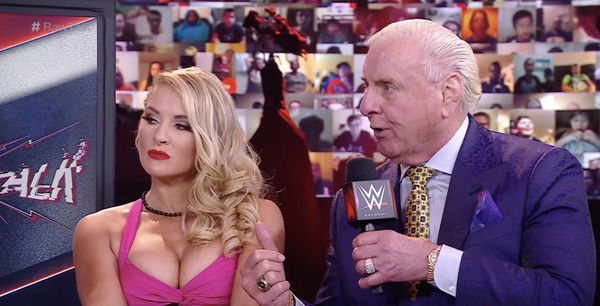 Over the course of his time as a figure in wrestling, Ric Flair has gone through it all. Along with spectacular accolades, controversies popped up everywhere. And just as those accomplishments led him to higher fame, his personal life problems lingered as black marks.
ADVERTISEMENT
Article continues below this ad
The Nature Boy has had a handful of failed marriages. Recently, while talking on a podcast, Ric Flair reflected on the tough time he had to settle into a home as a family man, and the financial losses he had going through every divorce.
ADVERTISEMENT
Article continues below this ad
In the latest episode of 'Hotboxin' with Mike Tyson', WWE legend Ric Flair sat down with Mike Tyson and his guests. While on air, he answered how his in-ring persona impacted his real life.
"Unfortunately, everything I said, I pretty much lived. It's the…truth. Married and divorced four times. Two or maybe 2.8 million in alimony, and which means 2 million in lawyer fees, you know. You know what it is. It's a game," said Flair.
Flair's four ex-wives are Leslie Goodman, Elizabeth Harrell (mother of Charlotte Flair), Tiffany VanDemark, and Jacqueline Beems, and there is a fifth he did not officially marry as well.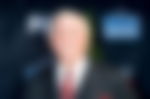 Moreover, he spoke about not being able to be a household person, as a likely reason for his failed relationships.
"Yeah, I mean, even to this day, I just have a tough time settling down. Does that sound right? When you have lived the day of your life traveling, and living in hotels, even though I've had 11000 square foot homes and s**t like that. Even to this day, I've got friends. I just like to hang out. I don't have to go dancing or go to a nightclub. But I get to hang out and socialize," the WWE Hall of Famer added.
Ric Flair recently split from his fifth wife
The Naitch's fifth wife was Wendy Barlow, whom he has been friends with since his WCW days. Barlow used to accompany Flair as 'Fifi the French maid' and played a part in his rivalry with Rick Rude.
They started dating in 2013 and got married in 2018. But just like his other four failed relationships, this one did not last as well. Flair and Barlow parted ways in January 2022, according to their social media.
ADVERTISEMENT
Article continues below this ad
 

View this post on Instagram

 
Nevertheless, Ric Flair did not officially marry Wendy Barlow, and thus, they didn't have to go through a legal divorce. Also, he had complained during his Ric Flair WOOOOO Nation podcast that nobody from WWE called him after his split from Barlow.
ADVERTISEMENT
Article continues below this ad
Watch This Story: WWE Superstars With The Highest Number of WrestleMania Matches
Currently, Ric Flair, who doesn't have a contract with any wrestling promotion, reminisces about his eventful past in podcasts and interviews.