Arnold Schwarzenegger, Who Dominated Triple H in WWE, Once Attended a Basic Pay Wrestling Show as a Talent
Published 09/23/2022, 1:00 AM EDT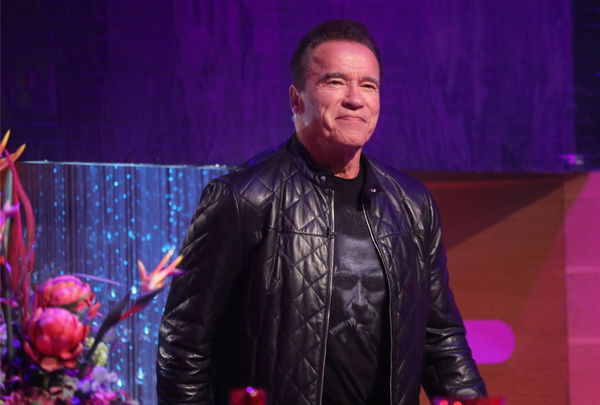 As a reputable international icon, Arnold Schwarzenegger needs no introduction. The list of achievements for the Austrian Oak is endless, including being a Hollywood megastar, seven-time Mr. Olympia, and former governor of California. Notably, he is one of the well-known celebrities that appeared in the WWE. His appearance attracted lots of followers to the company due to his passion for professional wrestling.
ADVERTISEMENT
Article continues below this ad
The Terminator has always been a fan of pro wrestling and has appeared in not just WWE but also in several independent promotions. It's interesting that he once worked as a lumberjack and helped an indie wrestler in winning a match.
ADVERTISEMENT
Article continues below this ad
For those who are new to professional wrestling, a lumberjack match is one where the wrestlers who are battling are surrounded by lumberjacks who can be other wrestlers from the same promotion or a notable star, in this case, Arnold Schwarzenegger.
Although they are not allowed to interfere, lumberjacks will nonetheless hurl wrestlers back into the ring if they leave it. They also prevent one or both wrestlers from quitting the contest. Similar to how Schwarzenegger appeared at the New Ohio promotion and astounded the crowd.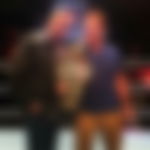 It shows how passionate a fan of professional wrestling Austrian Oak is since he appears in smaller promotions in addition to the big ones like WWE, where he has beaten superstars like Triple H.
Years ago, the famous actor smacked the wrestler and hit him with a flurry of punches in WWE.
When did Arnold Schwarzenegger start to love professional wrestling?
Austrian Oak has appeared in numerous WWE events. Notably, during one of his appearances, The Terminator mentioned that when he saw Bruno Sammartino as a 19-year-old youngster, he was in awe of the professional wrestlers. He recalled seeing Sammartino pick up a person above his head for the first time and then became a devotee of his.
ADVERTISEMENT
Article continues below this ad
Moreover, years later, he became a prominent figure in the pro-wrestling world due to his love for Sammartino, and he made numerous appearances. For his contributions to the sports entertainment industry, he was officially inducted into the 2015 WWE Hall of Fame.
Watch This Story: Every Time Arnold-Schwarzenegger Took Over WWE
ADVERTISEMENT
Article continues below this ad
It's been far too long since he last appeared in the WWE. But given his strong relationship with Triple H, it is possible he could make another appearance in the future.
Do you expect to see Schwarzenegger again? Leave a comment and let us know.