'Vince Would Kill Him': John Cena Saved His Father From Vince McMahon's Wrath By Imposing A Tough Restriction On Him
Published 06/22/2022, 4:30 PM EDT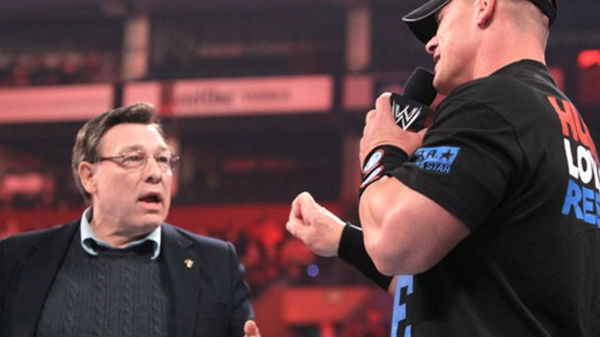 WWE Legend turned actor John Cena will celebrate his 20th anniversary in WWE in a few days. Cena has grown to be one of the most prominent professional wrestlers after a not-so-incredible outing in his first run. Additionally, Cena claimed on the Howard Stern Show that his father, John Cena Sr., was one of the key people that influenced him to succeed as a wrestler.
ADVERTISEMENT
Article continues below this ad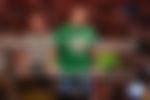 Additionally, in the show, The Champ revealed how he saved his dad from Vince McMahon as well. If you didn't know, John Cena Sr. had previously appeared in WWE. When John Cena learned of this, he instantly forbade him from using his name at this time.
ADVERTISEMENT
Article continues below this ad
Cena on the podcast stated, "Believe it or not after I gained a little bit of steam in the WWE my dad with my same name John Cena got involved in the business." He added, "He's Johnny Fabulous [Now], I told him if you use John Cena, Vince would kill him." When asked if his father was still active in the professional wrestling world, to which he replied, "yeah he's still around."
The Champ also disclosed that his father was the one who first inspired him to take an interest in wrestling. Despite being a very strict man, Cena said that his father was the only one that let The Champ wrestle freely.
John Cena will return to the Upcoming Monday Night Raw
It is fairly obvious that The Champ has cemented his status as a WWE legend. Cena was the one who stood out and became the focus of attention for the company when the WWE was going through a time of transformation.
Additionally, he gave WWE numerous priceless moments during his tenure. Some of Cena's most memorable events include his match against The Rock at WrestleMania, his feud with Orton, and the Royal Rumble in 2008.
ADVERTISEMENT
Article continues below this ad
Additionally, Cena in recent years has been in and out because of his Hollywood career. The Champ has been among the top Hollywood actors. Notably, Cena has been in the Fast & Furious series, Suicide Squad from the DC Extended Universe, and Peacemaker. Cena has therefore been absent from the WWE since SummerSlam 2021.
ADVERTISEMENT
Article continues below this ad
Watch This Story: The Undertaker to John Cena: WWE Superstars With Highest Number of WrestleMania Matches
However, to celebrate his 20th anniversary, Cena will return to WWE on the 27th of June. The WWE community can't wait to see The Champ back in the ring. However, it will be interesting to see for how long Cena will remain there in WWE.