"Watch Me Whoop His A**" – Austin Theory Plans to Replace John Cena's Hometown Energy With Special Crowd Announcement for WrestleMania 39
Published 03/18/2023, 11:15 AM EDT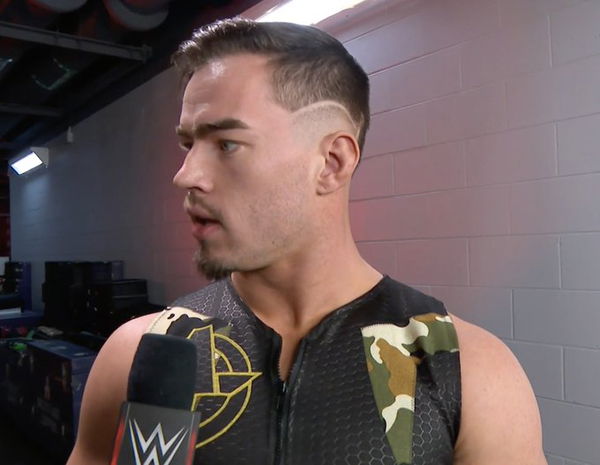 WWE fans can't wait to witness WrestleMania 39. Every year,  'Mania promises a lot of action, featuring the biggest stars, and it's no different this year. One of the more interesting face-offs is between Austin Theory and John Cena for the U.S. Championship. Recently, John Cena expressed his reasons for fighting the 25-year-old superstar.
However, Theory understands the gravitas of facing one of the biggest icons in the business and wants to humiliate his childhood hero, in front of a special audience.
Austin Theory has a special support system to root for him, during the WrestleMania 39
ADVERTISEMENT
Article continues below this ad
In a recent episode of 'After the Bell' podcast, Austin Theory got emotional about facing his childhood Idol, John Cena. There were a lot of takeaways during their memorable interaction on WWE RAW in Boston as Cena took the approval of the Boston crowd, to battle Theory for the U.S Championship.
However, Theory is bringing his family to WrestleMania 39, to strengthen his support against one of the biggest faces in the business.
Theory said "At WrestleMania, man those same people from Boston, they're not going to be there. You know who's going to be there, though? My family. And they're going to watch me whoop his a**."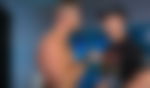 Therefore, Theory wants to embarrass his idol Cena, for his actions. A win over Cena at the grand event could do wonders for Theory's career and cement him as one of the most promising young talents on the roster.
John Cena is arguably the fan favorite for this battle
Theory felt unbelievably small in front of the Peacemaker star during their RAW interaction on March 6, 2023. As, the crowd got behind the Leader of Cenation, who gave a thumping speech to accept Theory's challenge, the U.S Champion appeared out of sorts in the situation.
ADVERTISEMENT
Article continues below this ad
During the same interview, Theory stated "He said I'm one pair of trunks away from being a jabroni. That's what you showed up to my show to say to me? I'm just standing out there because I'm pretty speechless."
Moreover, Theory felt that Cena was just faking it to look cool "I'm like, wow, this is the guy that I grew up watching that motivated me, that inspired me, that knows this. And he's out here in front of his home crowd and he's just trying to be cool?"
Theory wants to win and prove he is the future of WWE by defeating John Cena and claiming the U.S. Championship title for himself.
ADVERTISEMENT
Article continues below this ad
WATCH THIS STORY: "It's really tough" – Not Dwayne Johnson, The Undertaker feels this top star will dethrone Roman Reigns
Do you think Theory has what it takes to bring down one of the biggest faces of the WWE? Let us know in the comments below.
Edited By: Sherjeel Malik