What Does Dwayne 'The Rock' Johnson's Wife Lauren Hashian Do For a Living?
Published 06/06/2022, 9:30 AM EDT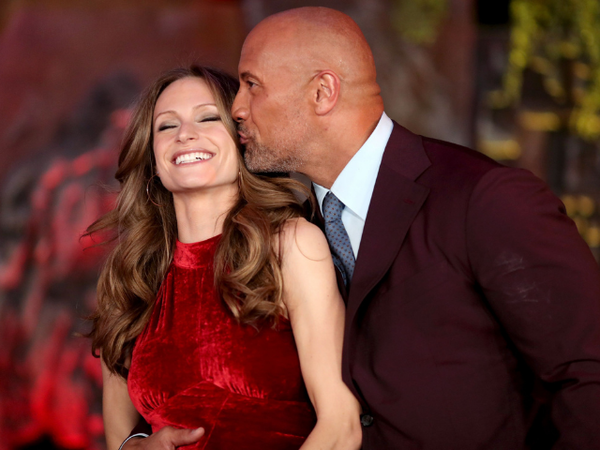 In 2019, Dwayne 'The Rock' Johnson married Lauren Hashian. Before marrying, Johnson and Hashian dated for 12 years. Given The Rock's status as a global celebrity, it makes sense that his wife is well known in the industry. Although compared to DJ, the world knows little about his girlfriend. 
ADVERTISEMENT
Article continues below this ad
Lauren Hashian, The Rock's wife, is a music producer, composer, and performer. Dwayne Johnson comes from a wrestling family, whereas Hashian comes from a musical family. Her father, Sib Hashian, performed drums in the rock band "Boston."
ADVERTISEMENT
Article continues below this ad
She has been connected with the music world since she was a youngster. However, considering Johnson is one of the world's most popular celebrities, Hashian opted to keep her profile low in order to focus on their children. If you are unaware, Hashian released her debut track, "You Are Mine," on SoundCloud in 2012.
In an interview with Billboard, she expressed her nervousness about displaying her art in public. In the interview, she stated, "For years, I was really afraid of singing publicly." 
She added, "You see these artists like Olivia Rodrigo or Billie Eilish, who are so young, but they have the guts to put themselves out there, to share their songs. It's incredible. And I think for me, looking back, I was never that kid."
Hashian has had several hits. Interestingly, she also got to the final round of the singing competition 'R U The Girl.' In Addition, her first successful single was Go Hard, which she recorded in 2017. Hashian's net worth is estimated to be approximately $5 million as of 2021, primarily from her successful career as a singer and model.
Lauren Hashian expressed zero interest in Dwayne Johnson when they first met
ADVERTISEMENT
Article continues below this ad
In a candid interview with WIRED in 2021, Dwayne 'The Rock' Johnson and Emily Blunt addressed the internet's most frequently asked questions about themselves. The Rock stated, "In Boston, we met at a kick-off party." Moreover, Blunt asked Johnson, "Was she interested in you?" Replying to this, The Rock claimed when he first met his wife, she was uninterested in him.
The People's Champion stated, "No, well the funny story is we started talking, and then she said, well listen, it was great to meet you, I'm gonna go." Adding to this, Blunt made a joke and said "She was like, it's been great, but we're done here."
ADVERTISEMENT
Article continues below this ad
Watch This Story: Dwayne 'The Rock' Johnson's Awe-inspiring Lifestyle
Further, Dj often posts about his family, including his wife Hashian, and especially their children, Jasmine and Tia. There is no doubt that she is an integral pillar of support for Johnson's life and their wonderful family.