WWE Legend, Famous for His Patriotism, Provides Update on His Battle With Cancer
Published 06/24/2022, 9:30 AM EDT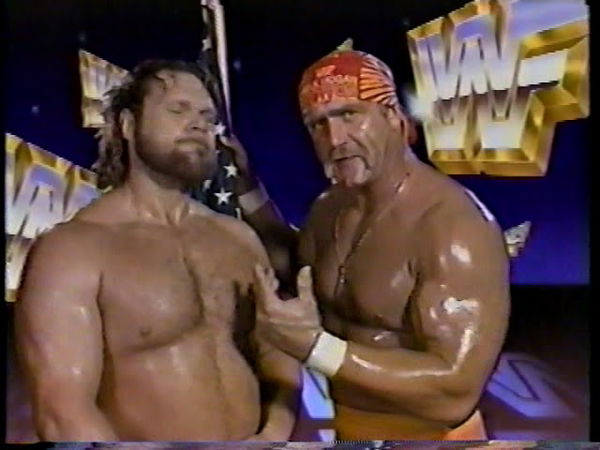 WWE is unquestionably the biggest pro-wrestling promotion. Hulk Hogan, Randy Savage, and Andre the Giant helped WWF (Now WWE) to get popularized all over the world. Additionally, one such wrestler is 'Hacksaw' Jim Duggan. WWE Hall of Fame Duggan a few weeks ago revealed that he is once again battling cancer.
ADVERTISEMENT
Article continues below this ad
After having his prostate removed in October, Duggan began treatment last month. Additionally, Duggan has recently posted an Instagram video providing details about his cancer treatment.
 

View this post on Instagram

 
ADVERTISEMENT
Article continues below this ad
In the video, Duggan stated, "Then I still have to have radiation because Cancer is still in me. So I'm sitting here feeling sorry for myself. But then I look into the mirror and the man in a mirror looking back hard at me."
"Duggan, pull your head out, stand up straight and god bless that you only have six more weeks of radiation. Look around, you gotta lot better than a lot of other people, god bless. So Hacksaw, pull your head out and I'm gonna do it."
In terms of his health, Duggan hasn't been in great condition lately. He lost a kidney due to kidney cancer. Then, only three years prior, he experienced all the cardiac issues and spent time in the Intensive Care Unit. Hacksaw is obviously motivating himself in the video as he gets ready for the upcoming radiation treatment.
Under his Instagram post, fans left a lot of encouraging comments. Additionally, WWE legend, Madusa, and former WWE superstar, Chris Jericho, also commented on his post and expressed their admiration for his perseverance.
American Patriot was another name for "Hacksaw" Jim Duggan
The most well-known persona of American professional wrestler Jim Duggan is that of an American patriot that used a 2×4 piece of wood as a weapon. He was also well-known for his "USA" chant.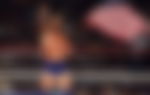 ADVERTISEMENT
Article continues below this ad
Initially, from 1979 to 1982, WWE signed Duggan for 3 years. However, he spent the following four years in NJPW until returning to WWE in 1987. After returning, the Hall of Famer won the first-ever Royal Rumble bout. Besides, as a superstar, he enjoyed tremendous popularity. However, he lost against Yokozuna repeatedly in some of his very last outings, at SummerSlam.
Watch This Story: Luxury Mansion, Florida Beach Shop, and More: The Incredible Lifestyle of WWE Legend Hulk Hogan
ADVERTISEMENT
Article continues below this ad
Notably, Jim Duggan had won the WCW Championship and the United States Championship as well. In 2011, he was inducted into the WWE Hall of Fame.
What is your favorite moment of his career? Please share your thoughts in the comments section.
Edited By: Vibhanshu Kumar