WWE Legend Shoots on Shawn Michaels' Infamous Performance Against Hulk Hogan: "You Wouldn't Be in This Position…"
Published 07/04/2022, 10:30 AM EDT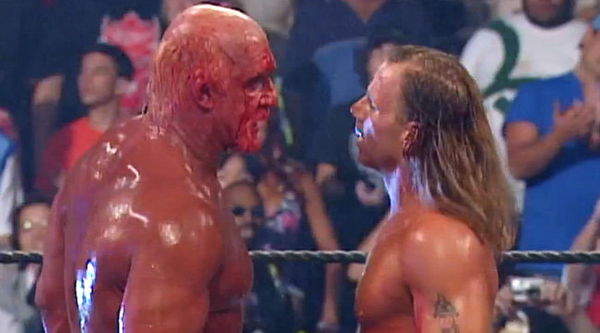 Vince McMahon made WWE the biggest pro-wrestling promotion in the world. WWE rose to prominence thanks to the iconic and intense rivalry between the superstars. Dwayne Johnson vs Steve Austin, The Undertaker vs Kane, Shawn Michaels vs Bret Hart, there are endless rivalries that helped the promotion to sell tickets and grow in popularity. One of such was the feud between Shawn Michaels vs Hulk Hogan.
ADVERTISEMENT
Article continues below this ad
They delivered one of the most memorable SummerSlam matches to the fans. Additionally, in the recent episode of the Grilling JR, Jim Ross reacted to this match.
ADVERTISEMENT
Article continues below this ad
Undoubtedly, HBK and Hulkster are the superstars that have contributed significantly to sports entertainment. Notably, the feud between the two superstars is still one of the most intense in the company's history.
Jim Ross, on his podcast reacting to the iconic SummerSlam 2005 match, stated, "Pleasantly surprised. I thought Shawn took some liberties. I thought Shawn was a little lighthearted and being a wise-a** at times in that situation, but Michaels' ego is such that he cannot have a bad match that reflects negatively on him and that certainly would have." [H/T: 411 Mania]
If you didn't know, HBK was a baby face that had to be transformed because of Hogan's demand. Consequently, HBK turns into the villain, something he didn't like. Following that, HBK fully engaged in the conflict and once mimicked Hogan on Larry King Live.
Jim Ross feels they did not give Hulk Hogan enough credit for the performance
The WWE commentator wasn't impressed with how HBK had treated the rivalry. Ross undoubtedly feels that Hogan deserved a bit more appreciation, given the way he had transformed the business a generation earlier.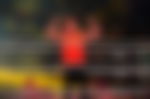 He stated, "Hogan had reasons to be wary because Shawn was taking this thing very lightheartedly. It's just a different generation. Young guys like Shawn at that time needed to realize you wouldn't be in this position making all of this money if it hadn't been for a guy named Hulk Hogan steering the course."
ADVERTISEMENT
Article continues below this ad
"A lot of guys didn't want to admit that. They were jealous and didn't want to give Hogan the credit he deserved." [H/T: 411 Mania]
Michaels infamously humiliated Hulk Hogan by exaggerating a lot of his signature offenses. In the run-up to that pay-per-view, HBK frequently made fun of the Hulk's reputation and cracked jokes.
ADVERTISEMENT
Article continues below this ad
Watch This Story: WWE Superstars With The Highest Number of WrestleMania Matches
What are your opinions about their battle? Let us know your comment in the comments below.