"You Haven't Done F*ck All to Call Yourself a Hogan" – Hulk Hogan Once Publicly Confronted Footballer Jesse Hogan Only to Pose Together Later
Published 02/08/2023, 3:30 PM EST

Follow Us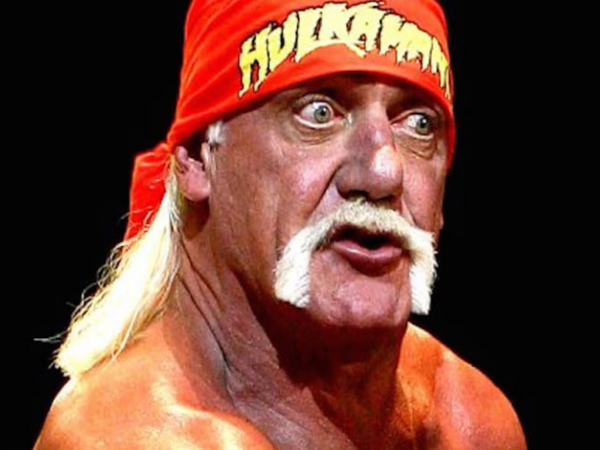 Hulk Hogan's reputation as a global icon means that he is a worldwide known star. His name carries huge popularity across the world and is one of the most recognized faces in pro wrestling. In the US, fans and people from other walks of life are used to seeing Hogan's stardom. But Hulkamania runs equally wild on the other side of the globe as well.
We have often seen the WWE Hall of Famer show up at NFL games and even share his opinion on the game. In 2016, The Hulkster met with another football star, this time from Australia. Interestingly, the player also shares his wrestling last name, Hogan.
Hulk Hogan cut a fierce promo on Jesse Hogan.
ADVERTISEMENT
Article continues below this ad
Jesse Hogan is a key forward player in Australian Rules football who currently plays for the Greater Western Sydney Giants. Before his move to Sydney, he spent four seasons with the Melbourne Football Club from 2014 to 2018. There he became the leading goalkicker in his first two seasons.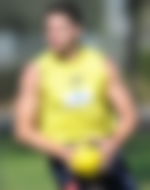 It was during his stint with Melbourne that Hogan showed up to meet him in Australia. The former WWE Champion, along with Jimmy Hart, barged into the players' lounge of the Melbourne Football team. And in no time, Hogan gave Jesse Hogan a taste of his wrestling persona.
As Hogan entered the room, he hilariously yelled out, "Alright where is this pu*sy at, Jesse Hogan? You know all week long, I've been hearing this bullsh*t. Jesse Hogan this, Jesse Hogan that. Throughout his 'promo', the other players in the room kept laughing and clapping as they were astonished to see Hogan show up among them in flesh.
ADVERTISEMENT
Article continues below this ad
The legendary wrestler then called out the football player for having the same last name as him in a manner reminiscent of his WCW days. He said, "Let me tell you something… You haven't done fu*k all to call yourself a Hogan." The Sterling Golden wasn't done with the insults and amusingly said, "I mean what the fu*k you played 4 games and you call yourself a Hogan. My daughter could kick your a** brother."
Hulk Hogan then went over and shook hands with him. He then playfully put the player in a headlock before the two stars posed for photographs. The reaction Hulk Hogan received as he entered the room and, throughout his presence in the video, reaffirms his status as a truly global superstar.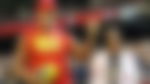 ADVERTISEMENT
Article continues below this ad
Even though he was in a place far removed from the squared circle and among professionals from a different, including a big star, the WWE legend enamored everyone with his charisma and overshadowed the other Hogan.
Watch This Story: Every WWE Superstar Who Attacked Vince McMahon
Edited By: Debmallya Chakraborty