"Love It or Hate It": Rowdy's Ex Openly Denounced Ronda Rousey and Exposed Her Negative Sides
Published 09/24/2022, 6:15 AM EDT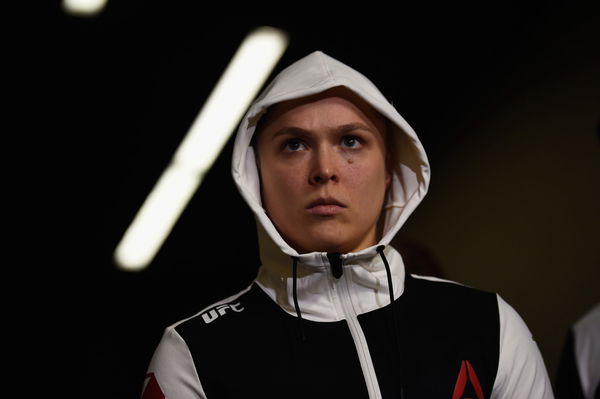 At the moment, Ronda Rousey is well known for her lethal skills in the WWE. But before that, she established a reputation for herself in the UFC and held the title of women's bantamweight champion. Former UFC fighter, Brendan Schaub, was her boyfriend back then. And once he mentioned the dark side of 'Rowdy' while talking about her.
On their podcast, 'The Fighter The Kid', Bryan Callen, and Schaub discussed Rowdy's 2016 UFC battle with Holly Holm after she lost. During that, Schaub brought attention to Rousey's flaws as a person.
ADVERTISEMENT
Article continues below this ad
Schaub and Callen on the podcast talked about how Rousey was so enraged after her loss that she cursed Paige VanZant at a Reebok party as she tweeted her congratulations to Holms after winning the fight. Callen said that Rousey referred to VanZant as "Fairweather b**ch" during the event.
Bryan Callen was of the opinion it was not civil and showed 'poor sportsmanship'.
Schaub added and compared her personality to a rattlesnake. In his words, "Well, it's coming out now. Like if you are a d*** it's not the way the show's edited, it's not the way you come off in an interview, it's just your personality. She is as friendly as a rattlesnake. Love it or hate it, that's what you get. I don't think anyone should be surprised. It is what it is."
Post her defeat to Holly Holm, Rousey returned after a year to the UFC and lost against Amanda Nunes.
Ronda Rousey lost her winning streak to Holly Holm
ADVERTISEMENT
Article continues below this ad
The biggest upset in women's MMA history occurred in November 2015. Holly Holm and Ronda Rousey squared off in the Australian Marvel Stadium. The former UFC champion was the clear front runner of the fans and was dubbed the victor even before the match.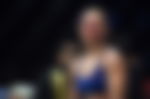 However, the UFC arena saw Holm bounce back and beat Rousey with a perfectly executed head kick, completely shaking up the arena. Rousey's 12-0 run came to an end, and it was the first defeat she had ever suffered in the UFC. Thus, she was upset about it.
ADVERTISEMENT
Article continues below this ad
Watch This Story: Ronda Rousey's dating history
What are your thoughts on Schaub's remark? Tell us in the comments.