"I'll Make It Work": Brock Lesnar Put Dana White and UFC on the Spot Over an Unbelievable First-time-ever Situation
Published 08/31/2022, 2:00 PM EDT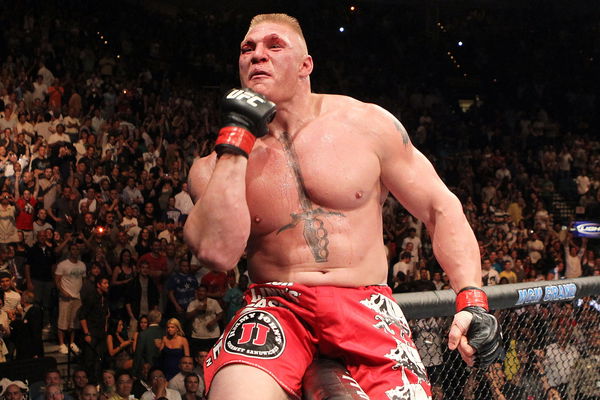 Brock Lesnar has had a resounding success in both WWE and UFC. During his stint with UFC, Lesnar won the Heavyweight Championship in his first year. After a hiatus, when Lesnar returned to the promotion in 2016, they found he had become too big for the UFC, well at least literally.
ADVERTISEMENT
Article continues below this ad

Brock Lesnar made his UFC debut in 2008 and soon won the Heavyweight Championship. After being sidelined in 2009 due to diverticulitis, he returned to the octagon a year later. He would go on to defeat interim Champion Shane Carwin to unify the titles.
However, because of injuries and some defeats, Lesnar retired from the sport in 2011. The 'Beast' then made his return to UFC in 2016 for a match against Mark Hunt.
ADVERTISEMENT
Article continues below this ad
In his preparation for the match, Lesnar found that the gloves he used previously, a XXXXL size, won't fit into his large hands this time!
UFC had to customize Lesnar's gloves
Lesnar actually had some of the largest hands of any fighter to ever compete in the UFC.
During his debut against Frank Mir in 2008, 'The Conqueror' wore size-4XL gloves. At that time, Lesnar was only the second man in Nevada's combat sport history to wear 4XL gloves, the other being Choi-Hong Man.
In the lead up to his fight against Hunt, when Lesnar was testing the largest gloves UFC had to offer (4XL), it turned out they didn't fit his hands anymore.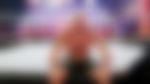 During an episode of UFC Embedded, Lesnar struggled to put on the gloves and asked for a 5XL!
The former UFC Champion said, "When you tape my hands, I don't know if you'll get the glove on, "I won't be able to close my hand. Do you have a 5X?"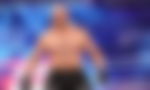 The equipment representative assured the fighter that they would try to get the gloves stretched as best as they can.
The glove designer Reebok had either altered their measurements for 4XL or the 'Beast's hands had gotten significantly larger.
Despite this difficulty, he defeated Hunt on his return to the octagon. However, the decision was overturned to a no-contest after he tested positive for banned substance on UFC's anti-doping policy.
Brock Lesnar to return to WWE next year?
The former WWE Champion was last seen in WWE when he wrestled long-time rival Roman Reigns at SummerSlam this year.
ADVERTISEMENT
Article continues below this ad
Watch This Story: Breaking Undertaker's streak to breaking the ring Brock Lesnar's Carnage in WWE.
Their Last-Man Standing match stole the show and received much acclaim from fans and critics. The match also saw Lesnar use a tractor to lift the ring. However, Reigns eventually prevailed after burying his opponent under a mass of ringside furniture.
Currently, Lesnar is advertised for two premium live events in 2023. He features on the poster for Day 1, scheduled for the first day of 2023, and is also being promoted for WrestleMania 39 in April.
ADVERTISEMENT
Article continues below this ad
It will be interesting to see what will be the next direction for 'The Beast Incarnate' under the new WWE regime.