"Don't Think Roger Federer Can Be No.1 Ever Again": Goran Ivanisevic Feels Records Race is Between Djokovic and Nadal
Published 07/19/2021, 5:30 PM EDT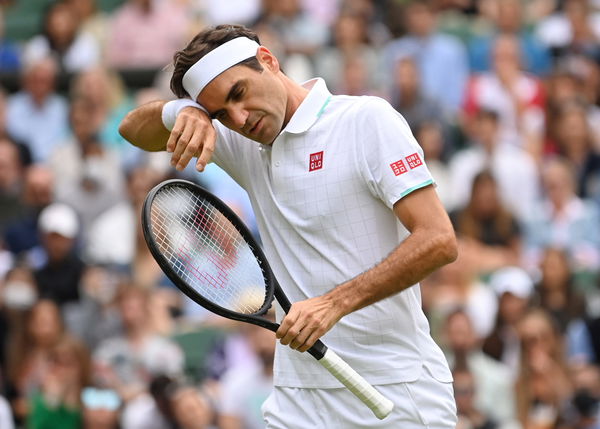 ---
---
World No.1 Novak Djokovic won his 20th Grand Slam title at the Wimbledon Championships 2021 and thus added a new spin to the G.O.A.T debate. The Serb has now equaled both his arch-rivals, Roger Federer and Rafael Nadal, in the Grand Slam tally and might even surpass them as soon as at the US Open 2021.
ADVERTISEMENT
Article continues below this ad
In a recent interview, Djokovic's coach, Goran Ivanisevic expressed his thoughts on the current state of the sport. He believes that the competition will now mainly be between Djokovic and Rafael Nadal for all the records. He also mentioned that he doesn't see Federer climbing to the World No.1 spot now.
"I think men's game is in a good stage. Okay, you have Federer who is slowly out. I don't think he can be No. 1 ever again. So is between Novak and Rafa for the records and all the stuff," said Ivanisevic.
ADVERTISEMENT
Article continues below this ad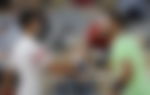 Even though he praised Djoker and Rafa, Ivanisevic claimed that a lot of players like Daniil Medvedev, Dominic Thiem, and Denis Shapovalov can be World No.1 in the coming 5-6 years.
"But you have a lot of guys who in next five to six years be No. 1, going to win different Grand Slams. Medvedev, Dominic did last year in US Open. You have young guys, Russians. You have Shapovalov. You have Italians, Berrettini, Musetti, Sinner," added the coach.
Watch This Story: How Roger Federer, Rafael Nadal, Novak Djokovic, Serena Williams, and Others Travel
"Going to see a lot of changes"- Goran Ivanisevic on the future of tennis after Novak Djokovic, Rafael Nadal, and Roger Federer retire
In the same interview, Ivanisevic stated that tennis will witness some big changes once the 'Big Three' quit the sport. However, he feels that they will continue to dominate till the time they are on the court. "I think you're going to see a lot of changes in rankings after these guys leave. I don't know when they're going to leave, but still, they here is going to be still the same situation. You have Tsitsipas, of course," continued the former Croatian player.
ADVERTISEMENT
Article continues below this ad
The coach highlighted that after the retirement of the 'Big Three', one may watch many different Grand Slam winners. Towards the end, he once again reiterated that there are a lot of current players who will rise to the top spot in the rankings including Stefanos Tsitsipas in the future.
"But when they leave we going to have a lot of different Grand Slam winners. Maybe in one year four different Grand Slam winners like we used to have before sometimes. So is going to change. But there are a lot of guys who are going to be No. 1. Going to change like that," concluded Ivanisevic.
Andy Murray was the last player other than the 'Big Three' who managed to climb to the No.1 spot in the rankings. It'll be intriguing to see who amongst the next-gen stars will be able to reach their first.
ADVERTISEMENT
Article continues below this ad