How Can a Tennis Professional Beat Roger Federer?
Published 02/27/2021, 5:13 AM EST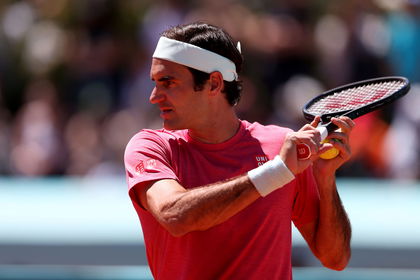 ---
---
It was quite a disheartening moment for fans when Roger Federer withdrew from the Australian Open 2021. They were eagerly waiting to see the Swiss maestro on the court again but had to make do without him as he was not able to recover on time. However, the wait won't last much longer now as Federer is set to play at the Qatar Open 2021.
ADVERTISEMENT
Article continues below this ad
Roger Federer is undoubtedly one of the greatest players of all time. His energy, enthusiasm, and physical fitness are all unparalleled even at the age of 39. The Swiss Maestro holds several records in the sport and is a 20-time Grand Slam champion. However, he is not invincible and can be defeated.
Let's look at some of Federer's weaknesses and how a tennis player can breach his fortress.
ADVERTISEMENT
Article continues below this ad
1. Deep grinders cause trouble for Roger Federer
Deep grinders are players who consistently keep the ball deep, near their opponent's baseline, and keep the play in and around their own baseline. In such a situation, it becomes difficult for a player like Federer to play comfortably as he likes to come forward and play volleys.
Guillermo Canas caused Federer a lot of trouble using this technique and even broke his 41-match winning-streak in 2007 at the Indian Wells. He even went on to win against him at the Miami Open 2007 as well. Canas was really fast on the court and put most of his shots deep in Federer's court.
Roger Federer is trailing in his head-to-head record against both Rafael Nadal and Novak Djokovic. The reason is that both the players are deep grinders and baseliners as they both stay back at their baselines and target most of their shots at Federer's baseline. This doesn't give a chance to Federer to approach the net as much as he would like, which subsequently results in him losing points.
2. Target the backhand of Roger Federer
Another anomaly in Federer's gameplay is that he doesn't like to hit his single-hand backhand continuously. He often hits the net after playing it for too long, or he switches to the slice when his opponents target his backhand area.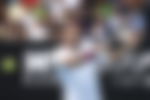 Over the last couple of years, Federer hasn't had a great win percentage with his backhand. He usually switches to the slice completely in crucial moments or when he senses that his opponent is continuously making him play on his backhand.
3. Returning Federer's serve when he is under pressure
Federer lags way behind many ordinary tennis players in the percent of breakpoints converted. While most of his rivals like Djokovic and Nadal break on many occasions in a match, Federer relies too much on his service rather than his return.
ADVERTISEMENT
Article continues below this ad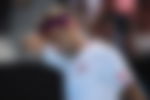 Stats reveal that he hasn't broken his opponents many times in the last few years. Also, Federer has had much more difficulty in winning the points that matter the most in a match as compared to other players. He plays so well but then gives away crucial, clutch points, and it is because of this reason that he has lost so many semi-finals and finals lately.
Thus, even though Federer is one of the best tennis players, he has his share of weaknesses that tennis professionals can exploit to defeat him. However, he also tries to improve every day and work on his weaknesses. Fans will soon see him in Doha and expect him to win many more titles before calling it quits. Will Federer be able to win his 21st Grand Slam title in 2021?
ADVERTISEMENT
Article continues below this ad