"No Problem to Verbalize That": Novak Djokovic Admits That He Wants to Break Federer and Nadal's Record
Published 03/05/2021, 7:30 AM EST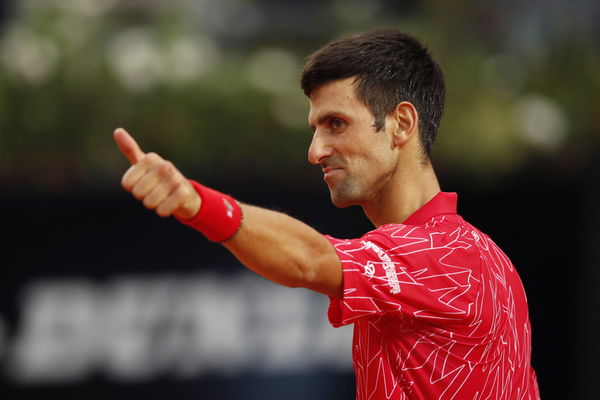 ---
---
Novak Djokovic recently won his 18th Grand Slam title at the Australian Open 2021. This was Djoker's 9th Australian Open title and he has undoubtedly proven that why people call him 'King of the Melbourne Park'. However, there is plenty more to achieve for the Serbian legend and he is definitely hungry to accomplish those feats as soon and possible.
ADVERTISEMENT
Article continues below this ad
World No.1 Novak Djokovic is just a few weeks away from breaking Roger Federer's record of staying at the No.1 position for the most weeks. In addition, he is now just three majors away from surpassing both Federer and Rafael Nadal in the Grand Slam tally. In a recent interview with Chervin Jafareih, Djoker admitted that he wants to achieve those feats.
"I want that (the two records)," began a cheerful Djokovic. "I've said it before and I've said it again. I mean this is my professional motivation."
ADVERTISEMENT
Article continues below this ad
The World No.1 player admitted that playing the sport for love and passion is alright but as a professional player, one needs to have goals.
"If you're a professional competitor, you need to have the goals, you need to strive to something. You need to have the mental clarity. You need to work towards something and you need to set-up daily goals, short-term goals, and long-term goals…For me, the two biggest long-term goals are to win the most Slams…win as many Slams as possible in the history of tennis and be the longest, you know, number one in the history of the sport," added the 18-time Grand Slam winner.
"I still keep on going"- Novak Djokovic
Djokovic highlighted that he was very close to accomplishing one of the goals. Although he said that Nadal and Federer are still doing really well, he believes that he is also giving them some tough competition.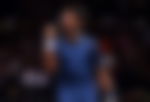 "I'm very close to achieve one of the two and the other one as well…you know they (Federer and Nadal) are still playing, they are still winning Slams. These guys are incredible but you know, I still keep on going and it's fine. If I don't achieve that, it's still okay but I got to have that drive," continued the Serbian player.
Djoker also believes that there should not be any problem in saying what he thinks. Instead, he said that those who don't accept that they want more records after them are not really honest.
"I have absolutely no problem to verbalize that because it's what we do. So, whoever is at the top of the game and is not really saying that, I don't really believe that you know he's fully honest," concluded Djokovic.
ADVERTISEMENT
Article continues below this ad
Djokovic is surely on the verge of becoming the player tp stay at the top position for the most weeks. However, fans have even more expectations from him. Will Djoker be able to equalize Roger's and Rafa's Grand Slam tally in this season only?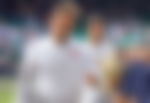 ADVERTISEMENT
Article continues below this ad
Trending Stories