Novak Djokovic and Rafael Nadal Will "Go Beyond 20" and Surpass Roger Federer in Grand Slam Tally Says Renowned Journalist
Published 02/26/2021, 9:30 AM EST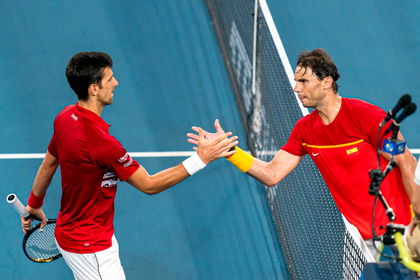 ---
---
Novak Djokovic recently won his 18th Grand Slam title at the Australian Open 2021. It is his 9th Australian Open title and many experts are even calling him the 'King of Hard Court' after his splendid performance.
ADVERTISEMENT
Article continues below this ad
He put up an incredible show against the man in-form Daniil Medvedev in the finals and showed why he is one of the greatest players.
With his recent triumph at the Australian Open 2021, World No.1 Novak Djokovic is just 2 Grand Slams behind arch-rivals Roger Federer and Rafael Nadal. There are speculations about whether he will be able to equal or even surpass them in 2021 or not.
ADVERTISEMENT
Article continues below this ad
In a recent interview, renowned American sports journalist Steve Flink revealed that Djokovic would go beyond 20 Grand Slam titles. He also believes that Djoker will easily surpass Federer in near future.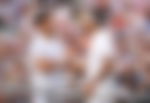 "I think he'll go beyond 20," began Flink. "I expect him to pass Federer, I really do. The question to me is how many more Roland Garros does Rafa win?
"Because that could be the settling factor. If Rafa wins this year and next year to get to 22, then that means Djokovic has to have four more just to tie."
Steve Flink feels that Novak Djokovic and Rafael Nadal can end up in a tie in the Grand Slam tally
Flink also revealed that there is a possibility that Djokovic and Nadal might end up with equal Grand Slams. He also said that Nadal may end with one more than Djoker but mentioned that according to him, they both would easily surpass Federer.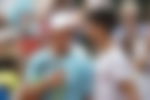 "If Rafa wins only one of the two or if a miracle happens and he doesn't win either one, I don't know. It makes me think that likelihood is that Djokovic and Nadal could end up in a tie or Rafa could end up potentially one ahead of Djokovic.
ADVERTISEMENT
Article continues below this ad
"But, I expect them both to pass Federer," concluded the American journalist.
Roger Federer will return to the court after almost a year. In a situation like this, it'll definitely be difficult for him to compete with players who are almost half of his age and win Grand Slam titles.
On the other hand, Rafa and Djoker still have a better physique and have few more years to play. Will Djokovic be able to surpass Nadal in the Grand Slam tally at the end of his career?
ADVERTISEMENT
Article continues below this ad