Novak Djokovic Will Go Beyond Roger Federer After Breaking His Record for Most Weeks as World No.1, Claims Eminent Journalist
Published 02/27/2021, 9:30 AM EST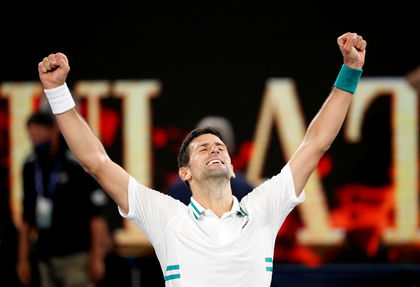 ---
---
Novak Djokovic emerged as the champion of the Australian Open 2021 and grabbed his 18th Grand Slam title. The Serbian legend is just not stopping and is playing as if he is becoming better day by day. It is as if records are chasing the 33-year-old right now.
ADVERTISEMENT
Article continues below this ad
Interestingly, with his recent victory at the Australian Open 2021, World No.1 Novak Djokovic is almost on the verge of breaking yet another record of Roger Federer. In two weeks, Djokovic will surpass Federer and become the player who has stayed on the No.1 spot for the most weeks. It is something really incredible as he'll enter his 311th week as the No.1 player in the ATP rankings very soon.
Recently, renowned American sports journalist Steve Flink reflected his views on the matter. He suggested that Djoker will not only break Federer's record but will go way beyond and hold the record for a long time.
ADVERTISEMENT
Article continues below this ad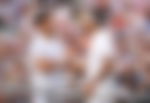 "What's interesting to me about this thing is that Djokovic has been thinking about this record for a long time," began Flink. "He is very proud of it and he should be. It's proof of a long, great career of consistency and he'll go away, he could way beyond Federer. It won't be that he'll just break it but he could stay there quite a while."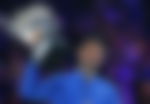 Steve Flink believes Novak Djokovic can finish 2021 as the No.1 player and create another record
Flink also advised Djoker to see the bigger picture. He emphasized that he should look forward to finishing 2021 as the No.1 player and register his name in the history books. If Djokovic manages to end the 2021 season at the top of the rankings, he'll be the first player in the modern era to end the calendar year as the World No.1 player on seven occasions.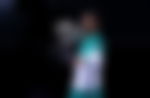 "He's going to be very tempted later in 2021 to make sure he finishes the year number one because that could be seven years. Nobody's done that…Sampras had six years in a row at the top. Djokovic has done six total years but he could make it seven.
ADVERTISEMENT
Article continues below this ad
"I think he's going to work hard for that later this year. That's another record I think would mean a lot to Novak Djokovic," added the sports journalist.
Flink certainly believes that Djokovic has the potential to make history. However, he'll have to play some exceptional tennis consistently for the next 10 months in order to do so. Will Djokovic be able to finish the 2021 season as the World No.1 player?
ADVERTISEMENT
Article continues below this ad