Why is Novak Djokovic Called Nole?
Published 07/11/2021, 6:24 AM EDT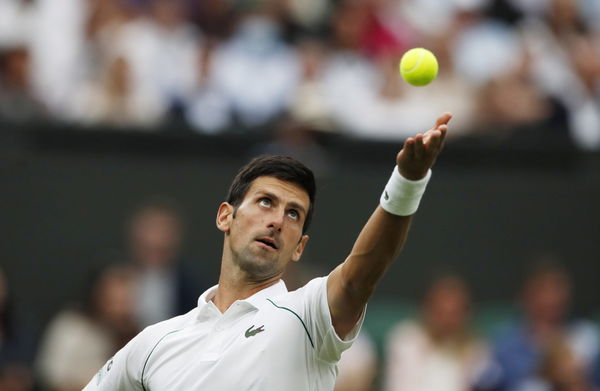 World No.1 Novak Djokovic is inarguably one of the greatest players of all time in tennis. We have often heard his fans chanting the name 'Nole' in a bid to spur the man on the court or to celebrate his latest victory. But while all his fans chant the name, not everyone knows the reason behind it.
ADVERTISEMENT
Article continues below this ad
Moreover, Djokovic uses the name 'DjokerNole' on his Instagram handle, which further raises the questions over his moniker.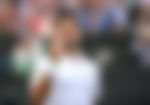 'Nole' is actually not an English name but a Serbian one. It's nothing but a nickname for the word Novak in Serbian. In Serbia, the country the World No.1 player proudly represents, people usually prefer nicknames, and Novak has become 'Nole'.
ADVERTISEMENT
Article continues below this ad
Interestingly, the 'ole' suffix is quite common for Serbian nicknames. A person named Djordie can be called 'Djole' or someone named Bojan or Bogdan can also be called 'Bole'.
Watch This Story: How Roger Federer, Rafael Nadal, Novak Djokovic, Serena Williams, and Others Travel
Novak Djokovic and his other nicknames
Fans show their endearment for their favorite athletes by referring to them by nicknames. In tennis, similar to Novak becoming Nole, other players have also earned themselves nicknames from fans. Nadal and Federer, unsurprisngly, figure among these players.
ADVERTISEMENT
Article continues below this ad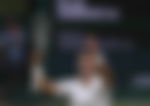 Apart from Nole, the Serb is also called 'Djoker', 'The Joker', and 'The Serbinator' by many of his fans. Djoker comes from his surname, Djokovic, and also the fact that in his initial years on tour, Novak as something of a funnyman.
As he hails from Serbia and has the potential of destroying almost every single one of his opponents on the court, some even call him 'The Serbinator'.
ADVERTISEMENT
Article continues below this ad
Djokovic has given his fans many reasons to love and cheer for him. However, will he be able to end his career with the most number of Grand Slam titles?