Laila Ali's Warning: This Eating Habit Is a Recipe for Disaster
Published 03/10/2023, 10:15 AM EST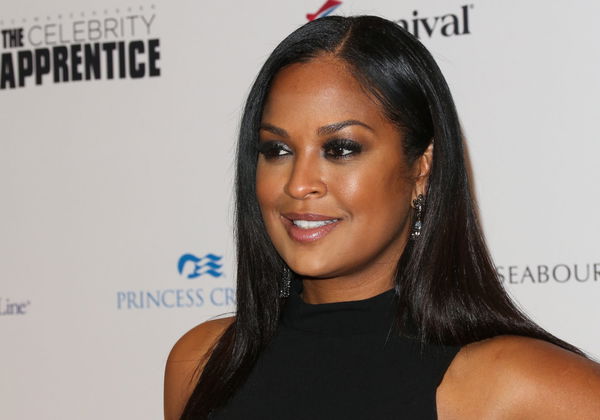 Laila Ali is one of the most successful boxers in the sport. She delivered powerful and ferocious performances inside the ring as a professional boxer. Being the daughter of Muhammad Ali, she did not let her late father's legacy hinder her from creating one of her own. Since she retired from the sport, she has become an internet sensation and a television personality. Laila Ali is active on her social media and is a strong advocate on numerous topics of personal importance. She also runs her brand, which sells lifestyle products.
Recently, Ali took to Instagram to share an insightful video on the importance of healthy eating habits. She further shared her thoughts on what she believes should be avoided while trying to eat healthily.
Laila Ali shares her thoughts on a healthy diet
ADVERTISEMENT
Article continues below this ad
Ali is a strong advocate of a healthy diet. She has her cookbook, Food for Life: Delicious & Healthy Comfort Food From My Table to Yours. She shares healthy recipes that she likes and that everyone should try. She took to Instagram to share a video from a podcast discussing diet.
The video was initially posted by Shawn Stevenson, who had a conversation with his guest, Dr. Paul Saladino, on his podcast. In the video, Saladino discussed people's significant misconceptions about a healthy diet. The doctor said, "the journey of life is about finding truths and never really believing what we've found is the entirety of truth." 
 

View this post on Instagram

 
Ali shared the video and wrote her thoughts on what people should avoid while choosing a healthy diet. She gave her fans a tip. She wrote, "Agreed. When it comes to eating styles when you believe there is only one way to be healthy, you're already gone off track." It is safe to say that the tip given by Ali is very insightful for anyone who wants to eat healthily and is trying.
ADVERTISEMENT
Article continues below this ad
Laila Ali and social work
Like her father, Laila Ali has an inclusive involvement with social activism. Recently, she brought the world's attention to the atrocities of human trafficking and took the initiative against the same. She also has worked with numerous charities and organizations, such as 'A place called home' and 'American Diabetes Association'. Laila is continuing her father's legacy and what Muhammad Ali started in his days.
ADVERTISEMENT
Article continues below this ad
Laila and her actions are a source of inspiration for all her fans worldwide. And she continues to share her knowledge about health with the world. What are your thoughts on Laila Ali's social endeavors? Let us know in the comments.
Watch This Story: Popular Boxers Losing For First Time:Mike Tyson, Canelo Alvarez, Muhammad Ali, and 18 Others
Edited By: Shibu Immanuel