trending
What Americans are reading
The ATP Finals is the second-highest tier tournament on the ATP Tour after the four Grand Slam tournaments. The Nitto ATP Finals 2020 is the 51st edition of the final event of the ATP Tour. The ATP Finals take place in the second week and the third week of November.
The tournament was first held in 1970, although it was known under a different name. It was organized by the International Lawn Tennis Federation (ILTF). However, in 1990, the Association of Tennis Professionals (ATP) took over. In 2009, the event was renamed as ATP World Tour Finals and since then it is being held at the O2 Arena in London.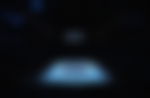 Format
The ATP Finals is not played in a knockout format. Eight players are divided into two groups of four and play three?round-robin?matches each against the other players in their group. The two players with the best records in each group progress to the semifinals, with the winners meeting in the final to determine the champion.
A player earns 200 points for each round-robin win with 400 points for semifinal victory and 500 points for winning the final. Hence, in total, a player can maximum bag 1500 points at ATP Finals. Furthermore, an undefeated champion can earn a maximum amount of $1, 564, 000 in singles or $284,500 in doubles.
Records
Twenty-time Grand Slam champion Roger Federer?holds the record for the most singles titles with six, while?Peter Fleming?and?John McEnroe hold the record for the most doubles titles with seven titles.
Stefanos Tsitsipas won the 2019 ATP Finals with a win over Dominic Thiem in the final match. He lost just one match in the round-robin stage, to Rafael Nadal. Tsitsipas then defeated Roger Federer in the semi-finals.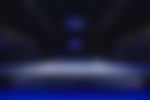 ATP Finals 2020
The 2020 edition is set to take place from 15-22 November. The event is set to be held behind closed doors.
Recently, Britain went into another phase of the coronavirus-induced lockdown. However, the ATP clarified that the season-ending tournament would go as per the schedule. They vowed to follow all the protocols.
Novak Djokovic enters the event as the top seed. He has also secured the year-end world number one ranking, the trophy for which will be given to him during the ATP Finals.
20-time Major champion Rafael Nadal also booked his place for the event. Dominic Thiem and Daniil Medvedev take up the next two seeds.
Other players confirmed so far for the event are defending champion Stefanos Tsitsipas, Alexander Zverev, and Andrey Rublev.
Prize money for the ATP Finals 2020
The participation fee for the event is $153,000. Each round-robin match win earns the players $153,000. The prize money for winning the semi-finals and finals is $402,000 and $550,000 respectively.
An undefeated champion can take home prize money to the extent of $1,564,000.
Past champions (10 years)
Roger Federer - 2010, 2011
Novak Djokovic - 2012, 2013, 2014, 2015
Andy Murray - 2016
Grigor Dimitrov - 2017
Alexander Zverev - 2018
Stefanos Tsitsipas - 2019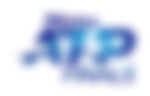 | | |
| --- | --- |
| Current Prize Money | US$9,000,000 |
| Number of Entries (Main Draw) | 8 |
| Number of Entries (Qualifying) | 8 |
| Number of Seeds? ? ? ? | 8 |
| Court Type | Indoor Hard |