Doctors Knew that it was Too Late for Niki Lauda
Published 05/22/2019, 4:10 AM EDT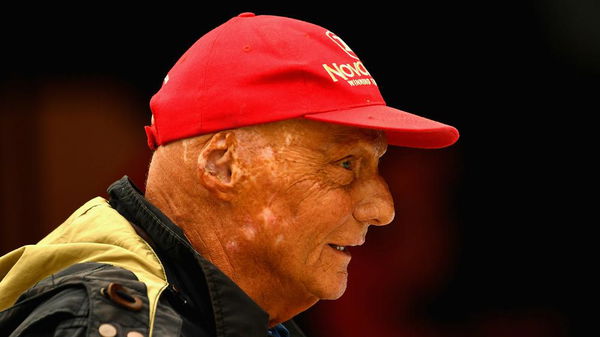 ---
---
On Tuesday, the Formula One community was rocked by the passing of F1 legend, Niki Lauda. The 3-time World Champion died at the age of 70 after a prolonged battle with kidney problems.
ADVERTISEMENT
Article continues below this ad
Sadly, it was almost an inevitability as Niki Lauda's doctor, Walter Klepetko, knew that recovery was unlikely. Back in 2018, Niki Lauda underwent a lung transplant at a hospital in Vienna.
Speaking to the Austrian press, Klepetko said: "It was a long process at the end of which the patient passed away."
ADVERTISEMENT
Article continues below this ad
"Niki Lauda fought. He was a great man. But it had been clear for some time that we could not get him back on the racing track."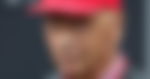 The F1 world was deeply saddened and shocked by the death of the three-time world champion Niki Lauda.
Tributes from all over the F1 paddock flowed in, as well as condolences towards the family. Mercedes' Toto Wolff and Lewis Hamilton, sent a particularly heartrending message for the late Austrian.
Klepetko continued, "He was admirably strong and gave his all until the end. We also got to experience him as this hard fighter.
"It was admirable how much he fought, tried, believed and put his foot down.
ADVERTISEMENT
Article continues below this ad
"He was a great partner during a difficult time, with the treatment which had to be done.
"But it wasn't unexpected because it was a very hard and long fight that Niki Lauda fought."
Niki Lauda was best know for his fierce rivalry with British driver James Hunt. In fact, their rivalry has been immortalised on the big screen, in the form of the movie, "Rush". He was also known for his fighting spirit, especially after his horrific crash at the Nurburgring (Nordschleife), in 1976. Inspite of the crash, he miraculously made a comeback and went on to push James Hunt right till the very end.
ADVERTISEMENT
Article continues below this ad