DrDisRespect Joins Forces With PewDiePie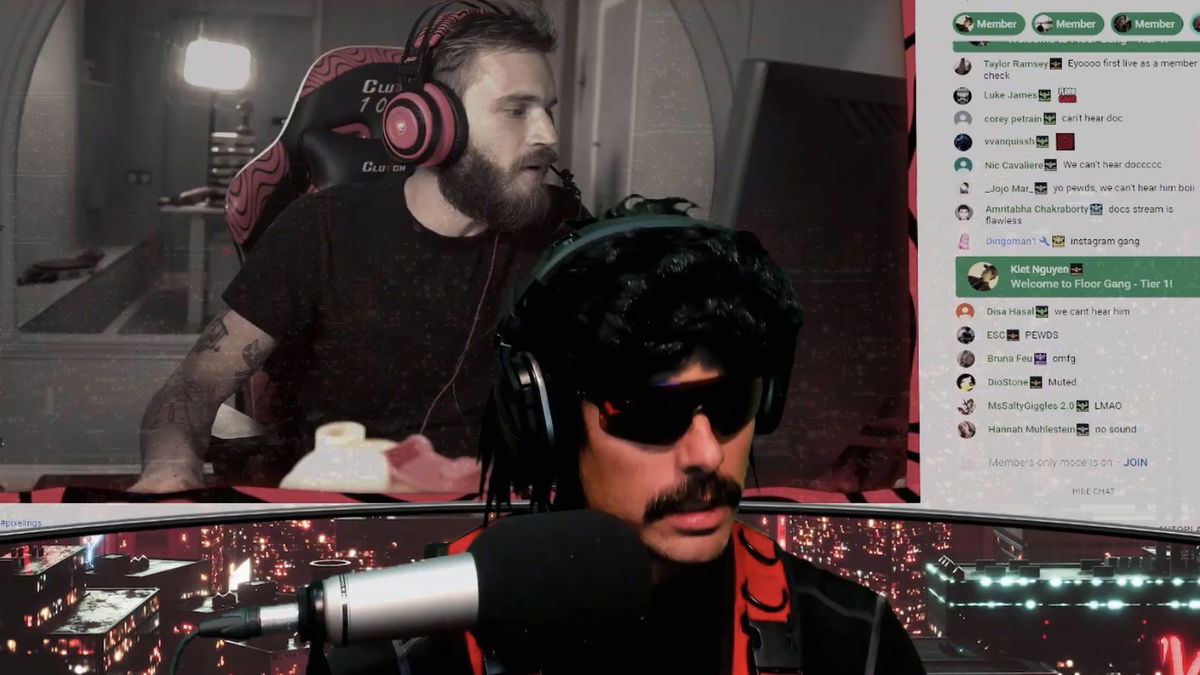 Fans were in for a treat last day when an unlikely duo teamed up to stream together. We are talking about DrDisRespect and PewDiePie coming together on YouTube. The duo went on to play Fall Guys: Ultimate Knockout and tried to decide who is the better gamer.
Having been banned from Twitch in June, DrDisRespect was silent for a while. He finally broke it when he tweeted saying he was unaware of the reason behind his ban. This created quite a buzz in the gaming community. moreover, everyone was curious as to which platform Doc would stream on next.
DrDisRespect finally announced that he'd be live on YouTube, but only after much teasing. His return sparked some heavy numbers and it looks like he has found a new home, for now.
As for PewDiePie, who is signed exclusively to YouTube, does not stream that often. However, he does have a big presence on the platform, being a single entity that has amassed millions of followers.
DrDisRespect plays Fall Guys with PewDiePie
When such a duo comes together to play a game, you can expect a lot of fun-filled moments and that's exactly what the fans got. Fall Guys: Ultimate Knockout is the new battle royale that takes inspiration from the likes of Ninja Warrior, Wipeout and Takeshi's Castle.
DrDisRespect himself streamed the game a few days back and after a few small bumps, got the hang of it.
During his latest stream, he was going head-to-head with PewDiePie. Doc was confident in his abilities, but PewDiePie started dominating him early on in the game. He won several rounds and the score stood in PewDiePie's favor when it all ended.
However, PewDiePie wasn't a big fan of the game and called it 'lame' and 'easy' several times during the stream.
"I wouldn't get bothered by a game like this. It means nothing to me."
DrDisRespect isn't a an of losing, he sure seemed to have fun. The two had a good rapport and were certainly entertaining in their collaboration. We wouldn't mind seeing them stream together again in the future.
DrDisRespect is yet to sign an exclusive deal with YouTube, but it looks like his best bet. He cannot return to Twitch and the viewership on YouTube has been satisfactory up until now.