Rosberg Predicts Trouble Between Lewis Hamilton and Mercedes if Toto Wolff Leaves
Published 10/11/2020, 8:04 AM EDT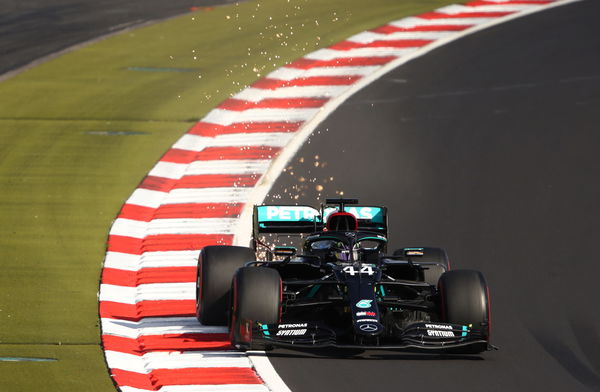 ---
---
Lewis Hamilton has undeniably been a significant part of Mercedes' success since their instatement into Formula 1. However, Toto Wolff's presence has also been extremely crucial. Passionate about what he does, Wolff is also one of the most likable people in the paddock.
ADVERTISEMENT
Article continues below this ad
Under his leadership, the German manufacturers have won 6 Constructors' titles, and needless to say, he has also had a say in Lewis Hamilton's success with the team.
Despite speculations about the Mercedes frontmen signing fresh contract extensions, nothing has been declared officially. This has led a lot of fans down a dark path, forcing many to come up with alternative theories.
ADVERTISEMENT
Article continues below this ad
Lewis Hamilton could make his decision based on Toto Wolff's future
That is, of course, the opinion of former Mercedes driver Nico Rosberg. He was the only thorn in Hamilton's run to secure a hat-trick of Drivers' titles, having clinched the title right from under the Briton in 2016.
Rosberg is quoted as saying, "I do think it matters (Hamilton making a decision based on Wolff's future). Because Lewis is very convinced that Toto is an integral part of the success of that team.
"Which is true, because Toto absolutely is. And it's not guaranteed that if Toto goes and there is a new leader, that the stability remains."
If that were to happen, Mercedes' hopes of another decade of dominance could be dashed. However, the same comes as a glimmer of hope for other teams looking to usurp the German giants.
Rosberg believes those decisions may impact Mercedes heavily
ADVERTISEMENT
Article continues below this ad
Toto Wolff is much more than just a Team Principal at the Brackley-based outfit. He has been with the company long enough and has played an instrumental role in building the right team to create this dynastic force to be reckoned with.
"And also if Toto goes it could potentially be a spiraling effect, so that many of the team leaders in the leading positions say, 'OK it's the end of an era, Toto's going.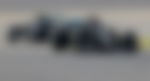 "'I loved to work with him, let's also move on to something new'. That could be a really bad turn of events for the team," declared Rosberg.
ADVERTISEMENT
Article continues below this ad
Regardless, Mercedes are a top-notch team with highly committed professionals. Once again, they dominated qualifying, with Bottas and Hamilton securing yet another front-row lockout.