Ardent Animal Crossing: New Horizons Fan Brings an Intriguing Time Travel Concept to the Nintendo Classic
Published 05/09/2022, 12:38 PM EDT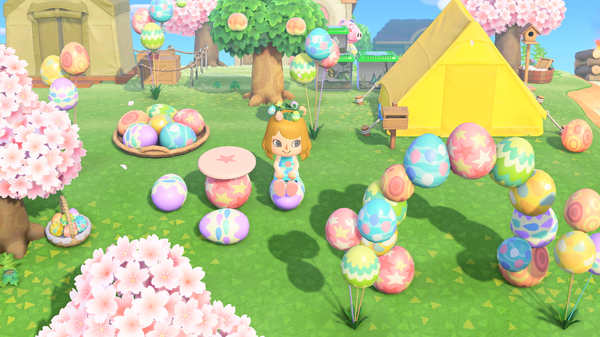 Gamers in the community majorly have one thing in common, they all love Animal Crossing. In addition, the players find it one of those wholesome games that can fill anyone's heart.
ADVERTISEMENT
Article continues below this ad
The Animal Crossing: New Horizons community and the posts by its players are often a combination of creativeness with a tinge of cuteness and adorableness.
ADVERTISEMENT
Article continues below this ad
Here is how one of the players made an amazing animation showing time travel in the game. Moreover, this animation also brings in a whole new perspective from the game. Let's have a look at how this spans out.
Animal Crossing: New Horizons fan shows a whole new perspective in an animation clip
Animal Crossing players are popular for their creativity and ingenuity to produce quality content for the community. On the same lines, a player has created an interesting animation involving Tom Nook and other ACNH characters in the game. The video essentially shows time travel and displays the perspective of the ACNH characters toward the players.
The video begins with a mysterious user buying several items from Tom Nook. The user was asked to pay 10K Bells for those items. However, the mystery man right there could not transact the payment digitally. So, he started getting several bags of Bells using time travel.
WATCH THIS STORY –  Fortnites Latest Tilted Destroyed Update Has Some Insane Secrets!
This shocked Tom Nook as he appeared bewildered in the video. After buying all the necessary materials, the mystery man completely overhauled the town. The resident animals, completely awestruck, wondered why they are being transported somewhere else along with their houses. The look of bewilderment is what the user wanted to portray from the animal's perspective.
This funny animation is available on YouTube as well, and there are many such compilations of ACNH characters doing stuff that show you a whole new perspective. The fans have posted their reactions to these new animations, and some of them are genuinely hilarious.
Fan reactions
The fans were as amazed watching this video as the animals in the animation. Here are some of the reactions that show how much the community loved the video.
ADVERTISEMENT
Article continues below this ad
ADVERTISEMENT
Article continues below this ad
What do you think about this amazing animation clip? Let us know in the comments.