Jacksepticeye Makes MrBeast and Valkyrae Jealous With Exciting Tom Holland Announcement
Published 02/02/2022, 12:45 PM EST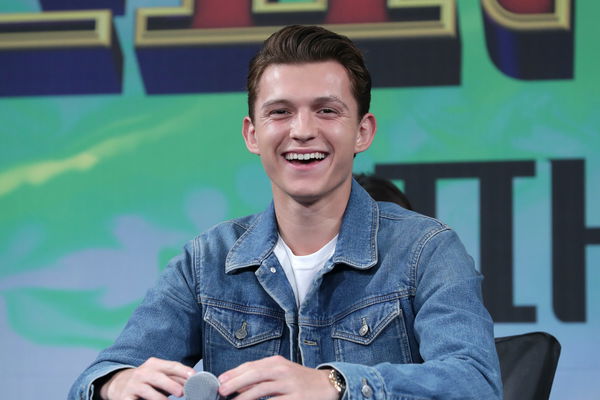 The popular English actor and Spider-Man fame, Tom Holland is trending because of his upcoming movie Uncharted. This upcoming action-adventure movie is all set to hit theaters on the 18th of February 2022. The movie is obviously based on the Uncharted franchise.
Going back to the English Actor, he seems all set to try something beyond movies and jump into the world of gaming. It's true, fans will soon get to watch Tom on the "Let's Play" channel.
Recently, one prominent YouTuber and gaming personality mentioned this on Twitter. And this personality is none other than Seán William McLoughlin, popularly known as Jacksepticeye. The Irish YouTuber is starting a Let's Play channel with Tom Holland, and it's something that's already exciting for the community.
What's even more amazing is fans will get to watch both Jacksepticeye and Tom playing some video games. And the YouTuber's announcement has left MrBeast and Valkyrae all jealous.
On the 2nd of Feb 2022, Jacksepticeye made this announcement on his official Twitter handle.
Some fans might have heard of Jacksepticeye for the very first time, but no worries. He's pretty popular for his comedic vlogs and Let's Play series.
"What a Chad!"- Elon Musk Startles Halo Infinite Fans With His Difficulty Settings
Jacksepticeye's meets Tom Holland
The YouTuber first met Tom during the promotional phase of the 2019 release Spider-Man: Far from Home. Fans can watch him interviewing Tom along with the rest of the star cast of the movie. It seems like this is the point where YouTubers got the idea of starting a Let's Play channel with Tom.
As of now, both the personalities haven't shared a lot of details about this upcoming channel. But it's likely that fans will get to hear some more good news in the coming weeks.
Fans react to recent development involving Jacksepticeye and Tom Holland
The attention that Jacksepticeye's tweet is getting is crazy. As of now, the tweet has crossed a whopping 144K likes followed by over 5k retweets. No doubt the fans are also pretty thrilled to watch Tom being involved in with Let's Play channel. And they have let their feelings known on Twitter.
Let's have a look at a few of fans' reactions to this tweet:
Are you excited to see Tom and Jack on the Let's Play channel? Let us know in the comments below.
WATCH THIS STORY: Most Hated Features of Fortnite Chapter 2