Aston Martin Valkyrie Project Kept Newey Away From Ferrari's 'Film Star-Type Offer': Horner
Published 06/30/2021, 8:30 AM EDT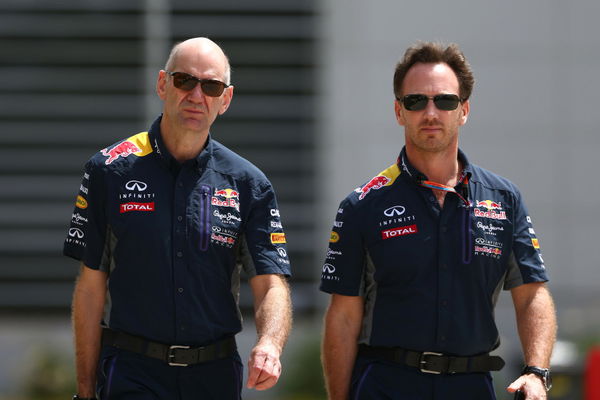 ---
---
Christian Horner might just be the happiest Team Principal in the F1 paddock this year. Taking five wins in eight races so far, his Red Bull team sit comfortably at the top of the driver's and constructor's championships.
ADVERTISEMENT
Article continues below this ad
However, the last seven seasons in the hybrid era have been anything but plain sailing for the Milton Keynes-based outfit. Ahead of the Austrian Grand Prix, Horner revealed how the Aston Martin Valkyrie stopped Chief Technical Officer, Adrian Newey, from joining Ferrari.
Christian Horner reveals Red Bull matched Ferrari's offer to design a road car to keep Adrian Newey
ADVERTISEMENT
Article continues below this ad
Adrian Newey is the man behind the design of Red Bull's F1 cars. The Austrian outfit won four back-to-back world championships from 2010 to 2013, with Newey's designs the driving factor behind their success. And according to Horner himself, Newey has proved to be the most important signing for the team, above all their drivers.
Despite their pedigree, Red Bull struggled to stay as competitive since the inception of the hybrid era in 2014. Appearing on the Behind the Grid podcast, Horner revealed Ferrari made an offer to poach Newey during that time.
He said, "Ferrari came hunting, and made a film star type offer. One of the things that really appealed to him was the ability to do his own road car."
While that move didn't work out, Horner admitted to pitching the same idea to Newey to keep him at Red Bull. He said, "One of the key things we did at that point was, 'Why don't we do that here? Why don't we do a Red Bull-designed supercar here?' He was like, 'Yeah, okay.' Off we set, and no idea how we were going to do it."
After lots of deliberation, they created this Red Bull-designed supercar with Aston Martin named the Valkyrie. While Aston Martin will sell 150 pieces, the Valkyrie carried out a lap in 2019 before the start of the British Grand Prix.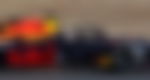 Horner also revealed his conversation with Dr. Andy Palmer
Horner also pointed out the role of Aston Martin CEO Dr. Andy Palmer in the creation of the Valkyrie. He said, "Andy Palmer who had been at Infiniti and Nissan, who then were our title partner, took up the role of CEO at Aston Martin.
ADVERTISEMENT
Article continues below this ad
"I remember speaking to Andy saying, 'Adrien wants to do a road car. You've got a fantastic brand, we've got a fantastic designer. If we put the two together, maybe we can do something.'"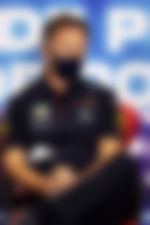 After much anticipation, Horner revealed the first delivery of the Valkyrie to a customer will be made this year.
ADVERTISEMENT
Article continues below this ad
WATCH STORY: From Spice Girls to Earth Livery: Top 5 F1 Car Launches of All-Time