Fortnite Icon Shares Valuable Tips For Aspiring Creators and Pros
Published 02/11/2021, 8:16 AM EST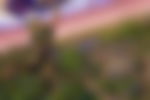 ---
---
With over 350 million registered users, Fortnite has maintained its status as one of the biggest games in the world. Moreover, it has a highly active competitive scene with the upcoming FNCS offering a staggering $3,000,000 prize pool. As a result, Epic Games' Battle Royale is still considered as a viable career option in terms of content creation and competing professionally.
ADVERTISEMENT
Article continues below this ad
Fortnite already has several established content creators, and Lachlan Ross Power is one of the most celebrated names on this list. His success is evident from the fact that Epic Games rewarded him with his own skin and tournament through the Fortnite Icon series.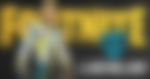 ADVERTISEMENT
Article continues below this ad
In a recent tweet, Lachlan shared some valuable tips for creators and pros who aspire to excel in Fortnite.
Top tip for Fortnite creators and pros. Centering your brand around 1 skin is a great way to help you stand out and build your brand identity.

With over 1000 skins and edit styles there is so many ways to express yourself uniquely than you ever could before.

— PWR Lachlan ⚡️ (@LachlanYT) February 11, 2021
Lachlan suggests that creating their unique identity is a must for content creators and pros. This will not only enhance their brand value, but help them in sticking out among other creators. Fortnite offers over 1000 skins and edit styles currently, and this is the perfect time for players to take the first step in the right direction.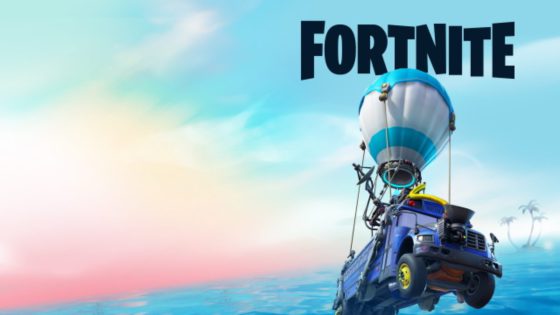 In another tweet, Lachlan also mentioned that content creators and pros should refrain from using collaboration skins extensively.
This is even more applicable now with the introduction of locker bundles. The only thing id say is try to avoid collab skins so you dont have any 3rd party copyright issues down the line.

— PWR Lachlan ⚡️ (@LachlanYT) February 11, 2021
Apparently, using collaborations skins can lead to third-party copyright claims.
Fortnite pros and their signature skins
Lachlan has his own skin now; however, he had played an important role in popularizing the Codename E.L.F. outfit. His fans around the world recognized him through the outfit and even bought it to match Lachlan.
Here are some skins that owe their popularity to famous content creators and pros using them.
The Fishstick outfit is currently one of the most popular skins in Fortnite, thanks to the four-time world cup qualifier Benjyfishy.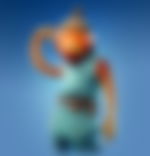 Back in the day, the Fortnite community suddenly started prioritizing the Default skins over other attractive outfits and cosmetics. This resulted from one of the most skilled players of that time, Tfue, using a Default skin.
ADVERTISEMENT
Article continues below this ad
NRG Clix has achieved a plethora of milestones while using his signature Sparkplug skin. Naturally, his fans around the world have bought the skin in an attempt to resemble him.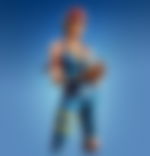 Considering that almost every prominent entity in the Fortnite community flaunts their signature outfits, the aspiring content creators and pros should certainly follow Lachlan's advice.
ADVERTISEMENT
Article continues below this ad