How Did NASCAR Superstar Kyle Busch Get His Famous Nickname 'Rowdy'?
Published 04/05/2021, 8:15 AM EDT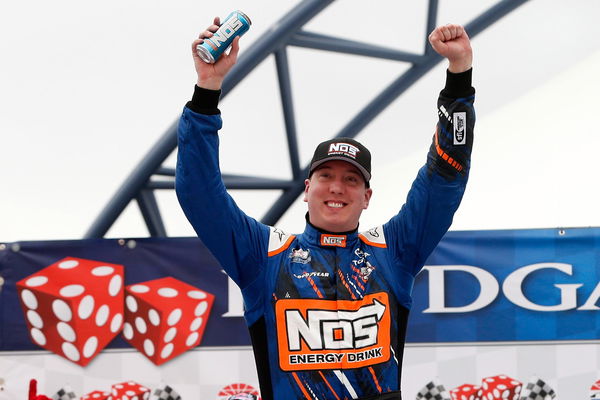 ---
---
Over the years, many NASCAR drivers have managed to form an image and a reputation for themselves, thus leading fans to give them nicknames that match their reputations. The most famous ones are 'The King' Richard Petty, 'The Intimidator' Dale Earnhardt, 'Superman' Jimmie Johnson and more. Another well-known nickname is 'Rowdy', which is commonly associated with Kyle Busch. Admittedly, he also has another nickname, 'The Candyman'. This is largely due to his association with the M&Ms brand.
ADVERTISEMENT
Article continues below this ad
Recently, the Joe Gibbs Racing driver spoke about his moniker. According to him, the nickname "Rowdy" came during his early Truck Series days with Billy Ballew Motorsports.
He said, "I used to run his first truck which was No. 15 and when Billy wanted to run a second truck in a few races, he asked me what number I'd want to run so I told him to just reverse the 15 and make it 51. All his trucks were already painted black, and we put Rowdy Busch over the (door), and that's sort of where it came from.
ADVERTISEMENT
Article continues below this ad
"I loved the "Days of Thunder" movie and thought that it would be fun to relive that a bit, and it has sort of stuck since then."
What is the origin of the Rowdy name that Kyle Busch has adopted?
Rowdy is actually the name of a character, Rowdy Burns, in the Days of Thunder movie. Coincidentally, his racing number in the movie was 51, which is the number that Kyle Busch uses in the Truck Series. Some have tried to attribute the 'Rowdy' moniker with his driving style and general demeanor.
ADVERTISEMENT
Article continues below this ad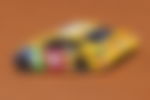 However, that is far from the truth, and the nickname is only there because of Rowdy Burns. Apparently, Burns was Busch's favorite character, and he borrowed the name to use for himself.
ADVERTISEMENT
Article continues below this ad
On a more amusing note, he was also known as Shrub, which was a play on his last name. This was mostly because he was the younger brother of Kurt Busch, and got stuck with that embarrassing nickname.