Dallas Mavericks' Owner Mark Cuban Has Huge Words of Appreciation for Luka Doncic
Published 12/22/2020, 8:00 AM EST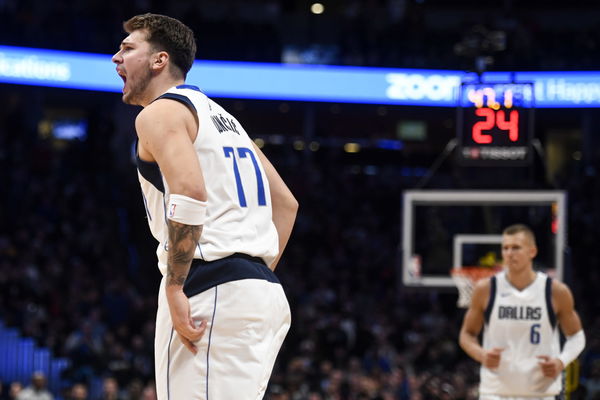 ---
---
The Dallas Mavericks drafting Luka Doncic in the same year that Dirk Nowitzki retired seems like a story that is too good to be true. In just two years, Luka has become a fan favorite. He will only continue to improve from this point on. But how did Mavs owner Mark Cuban hit the jackpot?
ADVERTISEMENT
Article continues below this ad
Mavericks have always placed their trust in foreign players. It's something that every franchise is trying to incorporate nowadays.
Mark Cuban opens up on landing back-to-back European superstars
ADVERTISEMENT
Article continues below this ad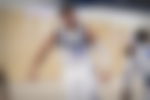 Mark Cuban recently made an appearance on "The Ringer" podcast, where he made a revelation about what it feels like to land two back-to-back franchise European players.
"Look, you don't let anybody tell you otherwise, right? I mean, obviously we were really sold on Luka, really sold on Dirk, and hoped they would be great. But you know, when Dirk came here, I was a fan and everybody was calling him just another big white stiff that the Nelsons drafted."
Cuban further explained why Luka is such a magnificent talent and how he works hard to improve.
"When Luka got here, there were people saying the same thing, you know? There's the Mavericks, over emphasizing foreign players this and that. So we had to take a chance and I'm not gonna lie and say we knew he'd be this good this fast. No chance, right?
But you never really know the chemistry and the mental wiring of a player until they're in those circumstances. And Luka just has that mental wiring, he wants to be the best and he will work his a** off to get there and he's demanding of people around him and he's demanding of himself. When you get that combination along with skill and talent, then that's when special things happen."
Doncic is coming off an amazing sophomore season. The organization has placed its trust on the young star and wants him to lead.
"… By spacing all that space with shooters all around him, he's so strong, he can get to the rim and he was one of the top 3 finishers in the NBA last year. And now, as he becomes a better shooter with good shooters and defenders around him, we'll go as far Luka takes us in terms of his improvement."
What's next for Luka Doncic and the Mavs?
Believe it or not, this will be just the third season for Doncic in the NBA. But the way he has polished his game is very rare. Many believe that this year, Doncic has the chance to become the league MVP.
ADVERTISEMENT
Article continues below this ad
Last season, he averaged 28.8 points, 9.4 rebounds, and 8.8 assists per game in the regular season. These numbers were enough for the 21-year-old to be honored with an All-NBA selection.
However, come playoff time, Doncic and the Mavs couldn't overcome the LA Clippers. The biggest reason was an untimely injury to Doncic's co-star, Kristaps Porzingis. If the team stays healthy this year, they might be the dark horses to win it all.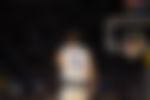 But what are your expectations from Luka Doncic? Share your thoughts in the comments section down below.
ADVERTISEMENT
Article continues below this ad
Trending Stories