"That SH*T Gonna Delay His Career": Grim News Strikes Michael Jordan as Horror Injury Woes for LaMelo Ball Leave NBA World in Shambles
Published 01/18/2023, 11:09 PM EST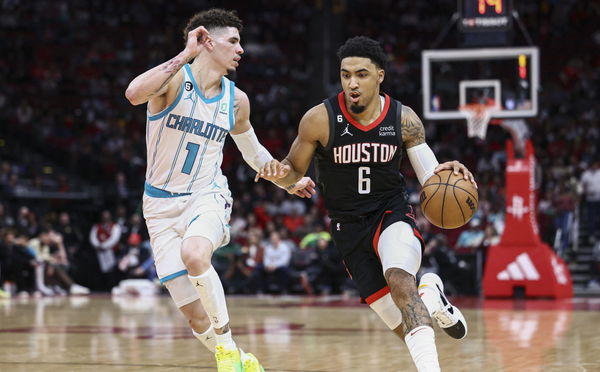 The Charlotte Hornets (11-34) were forced to deal with horrifying news as their star player had to exit early from their game tonight. The Hornets won against the Houston Rockets (10-34) at the Toyota Center 122-117. Both teams are at the bottom tier of their respective conferences. As Sports Illustrated said, the "margin for error for this team is extremely thin". More so, "they can't afford injuries to key guys". For Michael Jordan, that would mean losing LaMelo Ball… yet again.
Unfortunately, Ball had to leave the court after spraining his ankle. What seemed grimmer was, he needed two people to help him walk off the court.
What happened to LaMelo Ball?
ADVERTISEMENT
Article continues below this ad
The NBA world was in shambles after having learned that Ball has succumbed to yet another injury. Notably, he has already missed 24 games this season. Not to mention another chunk of games that he missed last season.
Here are some of the reactions from NBA Twitter:
Him and that ankle man, that shit gonna delay his career

— Jarvy (@JuiceBasedGod) January 19, 2023
Ball brothers always hurt!! Every season they play like 50 games max!!! #NBA #hurt

— alfredo sanchez (@freddysanchez84) January 19, 2023
This man cannot catch a break. Hope he's ok

— (former, former trailblazer fan) (@BradenEP) January 19, 2023
The former third-overall pick is averaging 24 points, 5.4 rebounds, and 8.4 assists per game so far this season. According to another report by Sports Illustrated, "A significant reason for their [Hornets] struggles is that Ball has missed so much time".
During the third quarter, Ball attempted to block a shot by Jabari Smith Jr. That was in vain, but his teammate P.J. Washington, who had also tried to contest the shot, stepped on Ball's ankle as he came back down. The contact led to both of them falling to the hardwood. However, Washington was able to bounce back up soon. Meanwhile, LaMelo Ball appeared to be in pain.
Ball is favored by owner Michael Jordan
It is no secret that LaMelo Ball's entry to the NBA was much anticipated. Especially, when one has gotten the approval of His Airness, himself. Michael Jordan has heaped praises on the young player.
ADVERTISEMENT
Article continues below this ad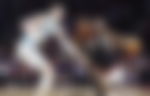 Once Jordan said that Ball "exceeded our expectations". However, his injury-prone history has led him to have several setbacks in his career. Interestingly, according to Forbes, he has also never played "a full season of college or professional basketball".
Watch This Story: Michael Jordan, Shaquille O'Neal, and Other NBA Stars Breaking Backboards with Insane Dunks
ADVERTISEMENT
Article continues below this ad
Michael Jordan believed that Ball "adjusted to the NBA game better than any of us".
What do you think of LaMelo Ball's latest setback? Let us know in the comments below.