Most Overrated F1 Drivers in History
Published 03/05/2019, 12:41 PM EST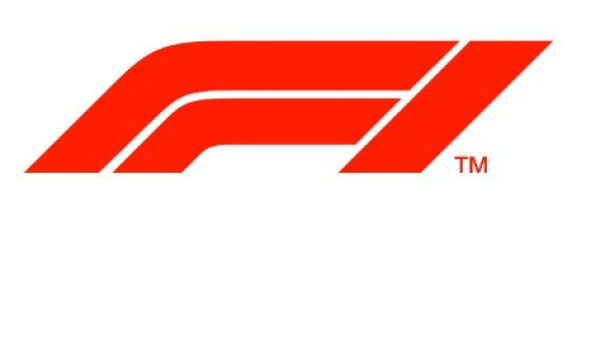 ---
---
F1 has produced some of the finest drivers in the world, who have been given their due credit and acclamation, such as Ayrton Senna, Michael Schumacher and many others. There have also been drivers who come under the "underrated" drivers who have never been given the credit that they deserve. Then, on the other end of the scale there are the overrated F1 drivers, who failed to justify their hype or just paid their way through the sport.
ADVERTISEMENT
Article continues below this ad
Note: Only drivers with more than 20 starts are considered here.
Most overrated F1 Drivers
ADVERTISEMENT
Article continues below this ad
Pastor Maldonado
With 96 starts to his name, Pastor Maldonado has completed five years of his F1 Career, having spent the first 3 with Williams and the 2014 and 2015 seasons with the cash strapped Lotus F1 team.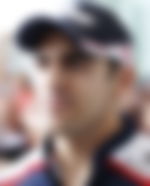 While he does have a single win to his name (and happens to be the only Venezuelan Driver to have a win in the sport), a total of 12 races of his 92 have been in the points while he has had 25 retirements.
Not only that, he is known for spectacularly crashing the car during practice sessions and quite a few of his racing incidents have caused body work damage to his and other drivers' cars. It seems the only reason he has a car to drive is because he is bringing nearly 30 million in sponsorship money to his team, and that is something Lotus needed desperately. Maldonado may be one of the most overrated F1 drivers but his destructive ability behind the wheel made him the butt of many jokes and memes.
Stoffel Vandoorne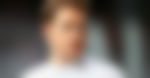 McLaren driver Stoffel Vandoorne was a promising driver, in all honesty. In 2016, he made a single appearance, replacing an injured Fernando Alonso, and scored on his debut. But since then, he has always been soundly beaten by Alonso, whenever both cars actually finished.
For 2 years, Alonso has always had the measure of Vandoorne and now, the Belgian will be dropped by the team for 2019. His lack of results compared to his teammate puts him on the overrated F1 drivers list.
Pascal Wehrlein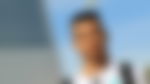 The Mercedes junior, Pascal Wehrlein started his Formula One journey with Manor in 2016. He scored 1 point the entire season but was regularly outscored by much less rated Rio Haryanto. He then moved to Sauber in 2017, when Manor folded in 2016. Fellow Mercedes junior, Esteban Ocon was chosen over him to drive the Force India, when Hulkenberg moved to Renault. Seeing his performance as nothing very impressive, Sauber decided to replace him with Charles Leclerc, the Ferrari junior. He was linked with a drive for Toro Rosso for 2019, for which he even forfeited his Mercedes contract, but nothing came through.
Certainly out of Formula One now, he will be competing in 2018-2019 Formula E season for Mahindra team.
Paul di Resta
A former and currently DTM racer, Paul di Resta raced for 4 years with Force India from 2011-13 (he participated as a test driver in 2010).  Having won the DTM championship in 2010 after strong performances in the previous years, it was hoped that he would be a consistent scorer of points for the team as they looked to establish themselves as a team in the upper-middle half of the field.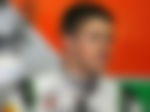 That was not the case. He did finish, but not always in the points and his best tally was 48 in 2013.  He was not able to fight his way through the fields in some races and that cost the team valuable points in the years he was with the team.
He was not able to secure a F1 driver seat in 2014, and Sergio Perez replaced him. Given that Force India finished the year with 155 points and have 92 points in 2015, it's fair to say, they are more than happy to have moved on.
He did return for 1 race in 2017 as a replacement when Felipe Massa fell ill.
Olivier Panis
The positive for Panis is that he is the last French driver to have won a race. He has 1 win in 158 entries with a total of 5 podiums.  However his results show otherwise, finishing more often out of the points, if he even finishes the race.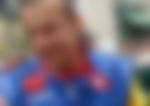 In 3 out of his 10 seasons as an active driver in the sport, he finished with a double point tally, but never reached 20 and the 1998 season with Alain Prost's unsuccessful Prost GP, he never ended up as classified. He went on to race without any further success in his career with Honda before retiring in 2004 with Toyota.
Since Toyota achieved good success after he left, it goes to show that he was not missed. Panis' lack of results is why he is one of the most overrated F1 drivers.
Michael Andretti
The American driver, Michael Andretti, joined McLaren in 1993 to partner the triple World Champion, Ayrton Senna. "I think he can win Grands Prix and become the World Champion," said Ron Dennis, McLaren's team principal for the American. Being the son of former World Champion, Mario Andretti, a lot was expected of him, but he failed to deliver.
Michael began the year with a number of crashes since most tracks were unknown to him and the new rules and regulations meant that he could get very few laps before the start of any race. His first points came in the fifth round where he was lapped by his own team mate Ayrton Senna. He finished the season with 7 retirements, 6 being a collision or a spin and left the McLaren team with mutual agreement. He never returned to sport again. Andretti is one of the most overrated F1 drivers because much was expected of him and he didn't deliver.
ADVERTISEMENT
Article continues below this ad
Robert Kubica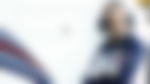 A rather controversial choice, given the popularity of the driver. But, it is likely that same popularity that places him on this list. Since his F1 debut till 2011, he was treated like any other normal driver. But, since his accident and subsequent attempts to return to racing, majority of the fans have put him on a pedestal.
ADVERTISEMENT
Article continues below this ad
A number of fans truly believe that if he gets a second shot at F1, he will instantly be competitive. For some fans, all logic and rational thinking is thrown out of the window. An example is the situation prior to the 2018 season. Before Sergey Sirotkin was given the call-up, many hoped that Williams would promote Kubica. This was simply because they figured that he was the better option.
In reality, at the Abu Dhabi test after the 2017 season, Sirotkin proved his mettle behind the wheel.