This Insane Fortnite Chapter 2 Season 6 Glitch is Causing Outrage in The Community
Published 03/23/2021, 4:50 PM EDT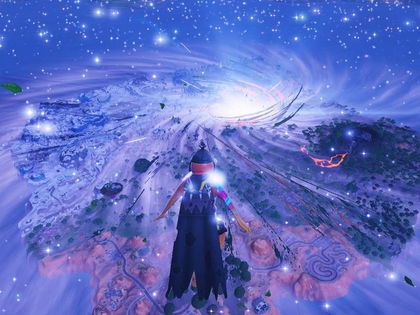 ---
---
Fortnite Season 6 has added some amazing new elements to the game. This includes hunting and taming animals and crafting weapons. However, the new season has come with its fair share of bugs and glitches too. A new glitch that has been bothering players is the storm visibility glitch.
ADVERTISEMENT
Article continues below this ad
This new glitch leaves players virtually blind in the storm. The purple hue of the storm is so thick that players within cannot navigate their way through. It is only when lightning strikes that players get some sense of visibility.
As a result, players can no longer gun-fight in the storm. Combined with the lack of mobility as pointed out by creators like Nickmercs and Sypher, it makes for a hard time navigating to the end of a game.
ADVERTISEMENT
Article continues below this ad
Does 'performance mode' fix the Fortnite storm glitch?
PC players however have some respite from this annoying bug. If you are a PC player and you turn on 'performance mode' it appears as if the storm doesn't even exist. The only traces of the storm you can see are the purple waves engulfing your player and the purple zone marking on your mini-map.
PlayStation and Xbox players on the other hand do not enjoy this luxury. The storm glitch is active on both current and previous generations of these consoles. This makes it extremely one-sided when it comes to a cross-platform gunfight in the storm, as PC players will more often than not have the upper hand when it comes to tracking the opponent.
A side-by-side comparison of the difference in graphics with and without 'performance mode' was showcased by Redditor u/EzBugatti99.
ADVERTISEMENT
Article continues below this ad
An Epic employee addressed this issue further down in the thread. He replied, "Thanks for the note. We can discuss this with the team."
Furthermore, Epic has acknowledged the fact that this is not how it intended for the storm to be and that this indeed is a glitch. The developer has promised to release an update in the future to fix it.
ADVERTISEMENT
Article continues below this ad