trending
What Americans are reading
Xbox 2021: Xbox One, Xbox Series X and Series S, Xbox Games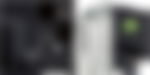 Founded and owned by Microsoft, Xbox is a video game brand. Microsoft first introduced the brand in the United States on November 15, 2001, marking the release of the original Xbox console. The launch extended over to Australia, Europe, and Japan in 2002.
History of Xbox
Over the years, the video game brand has represented a series of video game consoles produced by Microsoft. So far, three Xbox consoles have been released in the sixth, seventh, and eighth generation of gaming consoles, sequentially.
After the Atari Jaguar discontinued sales in 1996, the original Xbox was the first console proposed by an American company. It marked Microsoft's first venture into the gaming console market, competing against Sony's PlayStation 2 and Nintendo's GameCube. With Sega's Dreamcast ending production in 2001, several games for Sega's console received ports for Microsoft's first console.
Within five years of release, Microsoft's first console exceeded 24 million units sold. The Xbox 360 launched in November 2005 and went onto sell more than 84 million units in a decade. It was then succeeded by the Xbox One in November 2013, which is a part of the eighth-generation gaming consoles.
Other than that, Microsoft's video game brand also includes Xbox games, various services such as Xbox Live, Xbox Game Pass, xCloud, and a development wing named Xbox Game Studios. Phil Spencer serves as the head of X box, after succeeding former head Marc Whitten in March 2014.
Xbox One
Microsoft released the Xbox One home console in November 2013 in North America, Europe, Australia, and South America, followed by a September 2014 launch in Japan, China, and other parts of Europe. As a part of the eighth-generation consoles, it competes against Sony's PlayStation 4 and Nintendo's Wii U and Switch.
Microsoft first announced the home console in May 2013 as the successor for the previous X box 360. The American tech company wanted to provide all kinds of entertainment in one system. Therefore they named it X box One. The console emphasized on internet-based features such as cloud computing and social networking. Users could record gameplay clips and stream directly to Twitch using the console and integrate it with a set-top-box to watch TV with an enhanced guide interface.
This time, Microsoft returned to the x86 architecture, used by the original console and many other gaming PCs. It incorporated an AMD Accelerated Processing Unit (APU) with two quad-core modules adding up to eight x86-64 cores and 8GB of RAM. Moreover, the Xbox One Controller received a makeover from the previous console's controller. A redesigned body, D-pad, and triggers that were proficient in delivering haptic feedback. The console also included a redesigned Kinect 2.0 motion-sensor for enhanced motion tracking and voice recognition.
At E3 2016, Microsoft announced the Xbox One S, featuring a smaller hardware design. A follow-up to the One model; the One S was built with support for HDR and 4K video playback and upscaling video games to 4K from 1080p. However, the lack of a port for the Kinect sensor was hard to ignore.
The console has different variants based on storage capacity: 500 GB, 1 TB, and a 2 TB special edition model. Microsoft launched the 2 TB model on August 2, 2016, followed by the 1 TB and 500 GB models on August 23, 2016.
A year later, at E3 2017, Microsoft revealed the Xbox One X console, a revised high-end model, fitted with enhanced hardware specifications and support for rendering games at 4K resolution to uplift the gameplay experience. The console underwent a release on November 7, 2017, with a 1 TB variant alongside another limited, pre-order exclusive variant referred to as Project Scorpio Edition.
Meanwhile, Microsoft unveiled the Xbox One S All-Digital Edition, which excluded the Blu-ray optical disc drive, on April 16, 2019. It had a 1TB variant that had pre-installed games and was launched on May 7, 2019.
However, in July 2020, Microsoft discontinued the production of One X and One S All-Digital Edition to prepare for the November 10, 2020 launch of the upcoming Series X and S next-gen consoles.
Which is the latest console from Microsoft?
The next-generation of Microsoft's gaming consoles includes the Xbox Series S and Xbox Series S consoles. Both the new Xbox consoles belong to Microsoft's fourth generation of gaming consoles and are set to launch on November 10, 2020. Alike the One X and One S consoles in the previous generation, both the next-gen consoles are high-end and low-end variants, respectively.
How much is the cost of the latest Xbox console in 2021?
After months of speculation and anticipation, Microsoft finally revealed the price for its newest consoles in September 2020. The Series X console is priced at $499, while the Series S has a price point of $299 in the United States.
Which Xbox console is the best in 2021?
According to Microsoft, the Series X is the most powerful console ever. The upcoming console is four times as powerful as the One X, with support for 8K resolution and rendering up to 120 FPS, with a primary target of 4K resolution at 60 FPS. It also features real-time ray tracing, high-speed solid-state drives to diminish loading times.
Meanwhile, the Series S being a digital-only console, will come without an optical disc drive. It incorporates the same CPU and internal storage as the Series X but has a reduced GPU memory. Although Series X has less graphic processing power, it still facilitates rendering at a primary 1440p resolution at 60FPS with support for 4K upscaling.
Both the consoles are built with supporting features for new graphics rendering systems involving ray-tracing, and the new Velocity Architecture that functions with the internal SSD to enhance the visual textures, among other features.
While the Series is much affordable, the Series X is simply a beast on paper. Microsoft has created two equally appealing iterations of its own console. Ultimately, one has to decide for themselves which next-gen console to pick.
Details
| | |
| --- | --- |
| Product | Video game console |
| Type | Home console |
| Owner | Microsoft |
| Country | United States |
| Introduced | November 15, 2001 |
| Official website | www.xbox.com |
| Consoles | Xbox, Xbox 360, Xbox One, Series X & Series S |