Five UFC Fighters Who Will Do Good in a Crossover to Boxing
Published 12/08/2020, 4:18 PM EST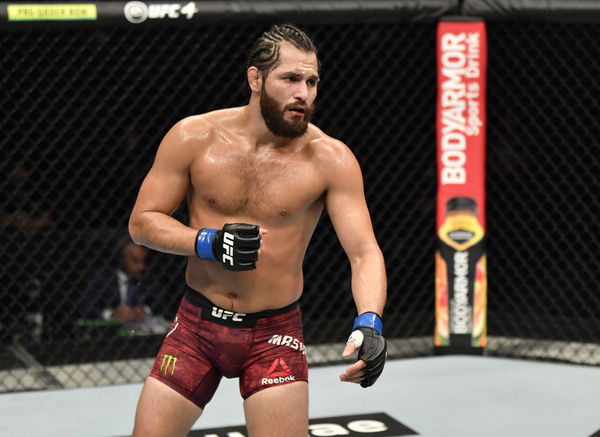 ---
---
Boxing has traditionally been one of the most prominent aspects of mixed martial arts. The UFC has several fighters on its roster who possess exceptional skills in the sweet science of boxing. We take a look at the top five fighters with the best hands in the UFC right now.
ADVERTISEMENT
Article continues below this ad
Before we dive into the list, let us get few things cleared up. We are talking about pure boxing here with no influx of kickboxing whatsoever. These are the fighters who can hold their own in the boxing ring against top tier competition. Moreover, we are referring only to active fighters who are still competing in the UFC.
With the amount of talent on the UFC roster, it was hard to pick only five names. Therefore, it was necessary to have a list of honorable mentions as well. Israel Adesanya won't be making the list, despite being one of the most adept strikers in the promotion. This is because much of his attacks are set up by employing the use of kicks.
ADVERTISEMENT
Article continues below this ad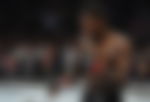 Keeping Junior dos Santos off the list was also tough, given how successful he's been in the heavyweight division by utilizing his offensive boxing. Calvin Kattar has some of the best hands in the featherweight division. However, only after he faces former champion Max Holloway can we be certain that he can hang in with the best.
Also, I didn't consider Conor McGregor for this list since he already has faced Floyd Mayweather. On top of it, he may even go toe-to-toe against Manny Pacquiao in 2021. Similarly, Holly Holm is already a former boxing champ, so she wasn't considered for this list as well.
With all that out of the way, let's head straight towards our list (in no particular order):
1. Cody Garbrandt
The former UFC bantamweight was a blue-chip prospect who conquered the 135-pound division. Much of the credit of the same goes to his boxing. Garbrandt had an amateur record of 32-1 before he transitioned to MMA. His training at Team Alpha Male also was an important factor in the development of his boxing.
Garbrandt has shown excellent footwork throughout his MMA career. When he isn't putting his head down and engaging in wild brawls, he has shown that he can prove to be elusive. This was evident in his fight against Dominick Cruz. He has one of the fastest hands in the lighter weight classes of the UFC, and he possesses knockout power in them as well.
Cruz has a tendency of looping into his shots, which makes him susceptible to getting hit. Fans would argue that a professional boxer with a solid jab will give him a hard time. However, 'No Love' is still evolving his game. Therefore, one can expect him to improve on these facets in the future.
Read: WATCH: Cody Garbrandt Lands a Massive KO at UFC 250 to Return to Winning Ways
2. Dustin Poirier
Dustin Poirier has one of the most underrated boxing arsenals among current UFC fighters. The fighting pride of Lafayette, Louisiana, is a master at throwing combinations. He does equally well fighting in the pocket and when his opponents are at bay. He isn't the prototypical one-punch knockout artist. Nonetheless, he is very effective at utilizing his boxing inside the Octagon.
If you still have a doubt about his boxing pedigree, remember that he has defeated Eddie Alvarez, Justin Gaethje, and Max Holloway in fights that were mostly fought standing up.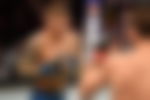 His jab, which comes out better from the orthodox stance, is always money. He uses it to control the range and as an entry point into his combinations. He follows it up with his left and right hook from his natural Southpaw stance. The way he switches stances also makes it difficult for his opponents to figure out where the next punch will come from.
Poirier has made a name in the lightweight division. However, one of the biggest tests of his boxing and his career awaits him next month when he steps in for a rematch against Conor McGregor.
3. Stipe Miocic
The best UFC heavyweight of all time, Stipe Miocic, is also a former Cleaveland Amateur Golden Gloves winner. While he couldn't repeat the feat at the national level, he has put his boxing to effective use in his MMA career. His statement win over Dos Santos in 2017 is what makes him more eligible for a spot on this list as compared to the Brazilian.
Miocic is a smart fighter who has often adapted his fighting style in accordance to the opponent in front of him. He makes excellent use of his jab to keep his opponents away from striking distance. His fight with Mark Hunt, one of the best counter-punchers in the division, proved how he can keep his hand back while constantly jabbing at his opponent.
Miocic has expressed his desire to fight both Anthony Joshua and Tyson Fury at different times. The possibility of the same happening is really slim currently. However, if 2020 has taught us one thing, it's that the future is really unpredictable.
4. Francis Ngannou
This is probably the hottest take of the lot, particularly when you compare the names that have been left off this list. However, Francis Ngannou isn't here solely because of his power punching, which for the record is probably higher than anyone else on the roster.
The Cameroonian knockout artist has earned a name for himself for shutting the lights out of his competition. His back-and-forth with Dillian Whyte has set the stage for him if he ever wishes to cross over to boxing. His bag of highlight-reel knockouts makes him an easy to sell prospect even inside the boxing ring.
However, as Floyd Mayweather showed in his fight against McGregor, it isn't necessary that the transition between the punching power happens efficiently from MMA to boxing. McGregor too had pretty heavy hands for his weight. However, he seemed less daunting inside the ring.
Ngannou also has tons of holes in his striking techniques. He has recently worked out with legendary boxing trainer Teddy Atlas. If the latter could bring in a mix of technique to the bombs that Ngannou throws, he can make a run inside the squared circle as well.
5. Jorge Masvidal
ADVERTISEMENT
Article continues below this ad
Rounding up the list is none other than the BMF champ Jorge 'Gamebred' Masvidal. Years of fighting experience in backyards in Miami have led to Masvidal developing one of the best reflexes in the welterweight division. While his striking arsenal involves the extensive use of kicks, he is someone who is a sharp boxer to the core.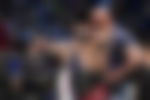 His distance managing skills are a class apart and he slips off punches very well. These skills helped him knock out a much larger opponent in Darren Till. He feints his jabs and combines it with his left hook. There is a certain level of variety to his jabs as well. He doesn't mind doubling up on them as well as jabbing to the body sometimes.
ADVERTISEMENT
Article continues below this ad
Last year after his win over Nate Diaz, 'Gamebred' attempted to talk his way into a fight with Canelo Alvarez. While the fight never reached any meaningful level of discussion, Masvidal's name will certainly be a big boost for him if he ever decides to step inside the boxing ring.