Shaquille O'Neal Reveals How He Tanked His Meeting With Nike to Sign With Reebok
Published 09/11/2021, 9:30 AM EDT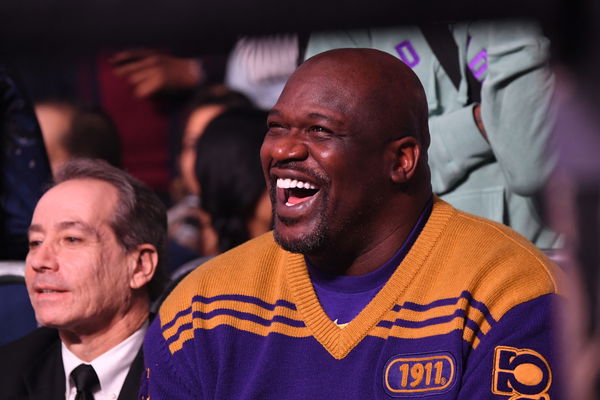 ---
---
Four-time NBA champion Shaquille O'Neal is regarded as one of the best centers of the game. He was instrumental in the Lakers' three-peat in the early 2000s and won the Finals MVP in those three seasons. Orlando Magic drafted him in 1992 and with several big brands like Nike chasing him, he decided to sign with Reebok.
ADVERTISEMENT
Article continues below this ad
Nike and Reebok were the favorites to sign the talented Shaq during the early 90s. However, Reebok came up on top as Shaq was more impressed with what Reebok was offering. But before deciding anything, Shaq had planned to meet with Nike and listen to their offer.
However, there's a funny incident, that happened during Shaq's meeting with Nike. Shaq has explained how he bombed the Nike office and then signed with Reebok.
ADVERTISEMENT
Article continues below this ad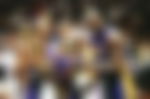 Shaquille O'Neal opens up on how he bombed Nike's office and signed with Reebok instead
The 2000 NBA MVP recently appeared on ABC Network's 'Jimmy Kimmel Live!'. During the late-night show, Jimmy Kimmel asked Shaq why he signed with Reebok instead of Nike. To this, Shaq said that Reebok offered him a signature shoe, and they agreed to his ideas.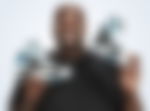 "Nike, they had like four or five people and it was always my dream to have a signature shoe. So when I went to Reebok, they was going to give me a signature shoe. Because I already had my Shaq emblem. I already had all the commercials. I had everything done in my head on how I wanted to go. So when I went to Reebok, they said they were going to do it," Shaq said on Jimmy Kimmel Live.
Shaq also explained a funny incident when he bombed into the Nike meeting dressed in Reebok.
"But we promised Nike that we would listen to them. So I wore my Reebok jacket to the Nike meeting. So I came back, and I signed with Reebok."
ADVERTISEMENT
Article continues below this ad
Former Lakers star Shaquille O'Neal's first signature shoes with Reebok was the 'Shaq Attaq', which came out in 1992. Reebok dropped Shaq's signature shoe every year except and in 1998, Shaq's last line of signature shoes came out with Reebok. After this, Shaq started his own line of shoes. Shaq and Walmart signed a deal to start their own line of low-priced shows.
ADVERTISEMENT
Article continues below this ad
In 2016, Shaq shared a post on his social media, stating that his Shaq brand has sold more than 12 million pairs of shoes. Recently Shaq and Authentic Brands Group agreed to buy Reebok in a billion-dollar deal. During his appearance at Jimmy Kimmel Live, he also revealed that he and his partners own Reebok and are planning on 'bringing it back to prosperity'.