Los Angeles Lakers
Los Angeles Lakers: History, Achievements, Current Roster
The Los Angeles Lakers are owned by the Buss Family Trusts and Jeanie Buss serves as the President. The team's base is at the Staples Center in Los Angeles and they are a member of the Pacific Division of the league's Western Conference. As of this season, they are atop the Western Conference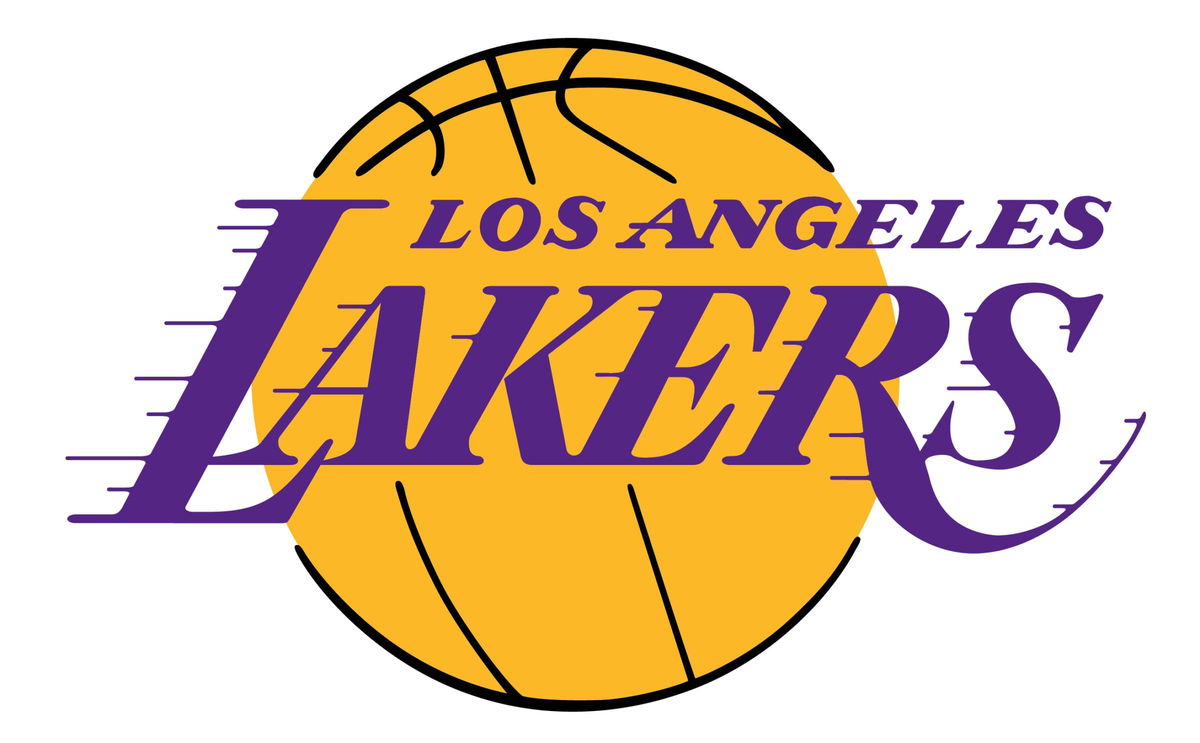 The franchise was known as the Minneapolis Lakers from 1947-1960. They moved to Los Angeles in 1960. Ten years later in the 1971-1972 season, they set the record for the longest winning streak in the NBA at 33.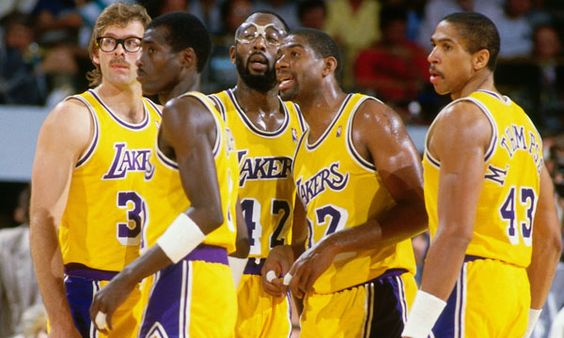 The team attained major popularity in the 80s and was nicknamed as "Showtime." This was due to their fast-breaking team led by Magic Johnson. The team also featured leading NBA points scorer Kareem Abdul- Jabbar and they won 5 titles in the "Showtime" era. 
Later the team struggled before returning to the top once more with the duo of Kobe Bryant and Shaquille O'Neal. 26 Los Angeles Lakers players have gone on to be inducted to the Naismith Memorial Basketball Hall of Fame. 
Los Angeles Lakers Achievements
| | |
| --- | --- |
| Championships | 1949, 1950, 1952, 1953, 1954, 1972, 1980, 1982, 1985, 1987, 1988, 2000, 2001, 2002, 2009, 2010) |
| Conference Titles | 1949, 1950, 1952, 1953, 1954, 1959, 1962, 1963, 1965, 1966, 1968, 1969, 1970, 1972, 1973, 1980, 1982, 1983, 1984, 1985, 1987, 1988, 1989, 1991, 2000, 2001, 2002, 2004, 2008, 2009, 2010 |
| Division Titles | (1971, 1972, 1973, 1974, 1977, 1980, 1982, 1983, 1984, 1985, 1986, 1987, 1988, 1989, 1990, 2000, 2001, 2004, 2008, 2009, 2010, 2011, 2012) |
Los Angeles Lakers Current Roster
Pos
No.
Name
Height
Weight
DOB (YYYY-MM-DD)

F

37

Antetokounmpo, Kostas

(TW)

6 ft 10 in (2.08 m)

200 lb (91 kg)

1997–11–20

G

11

Bradley, Avery

6 ft 2 in (1.88 m)

180 lb (82 kg)

1990–11–26

F

12

Cacok, Devontae

(TW)

6 ft 7 in (2.01 m)

240 lb (109 kg)

1996–10–08

G

1

Caldwell-Pope, Kentavious

6 ft 5 in (1.96 m)

205 lb (93 kg)

1993–02–18

G

4

Caruso, Alex

6 ft 5 in (1.96 m)

186 lb (84 kg)

1994–02–28

G

28

Cook, Quinn

6 ft 2 in (1.88 m)

179 lb (81 kg)

1993–03–23

F/C

3

Davis, Anthony

6 ft 10 in (2.08 m)

253 lb (115 kg)

1993–03–11

F

10

Dudley, Jared

6 ft 7 in (2.01 m)

237 lb (108 kg)

1985–07–10

G/F

14

Green, Danny

6 ft 6 in (1.98 m)

215 lb (98 kg)

1987–06–22

G

5

Horton-Tucker, Talen

(GL)

6 ft 4 in (1.93 m)

235 lb (107 kg)

2000–11–25

C

39

Howard, Dwight

6 ft 11 in (2.11 m)

265 lb (120 kg)

1985–12–08

F

23

James, LeBron

6 ft 8 in (2.03 m)

250 lb (113 kg)

1984–12–30

F

0

Kuzma, Kyle

6 ft 9 in (2.06 m)

220 lb (100 kg)

1995–07–24

C

7

McGee, JaVale

7 ft 0 in (2.13 m)

270 lb (122 kg)

1988–01–19

F

88

Morris, Markieff

6 ft 8 in (2.03 m)

245 lb (111 kg)

1989–09–02

G

9

Rondo, Rajon

6 ft 1 in (1.85 m)

186 lb (84 kg)

1986–02–22

G

18

Waiters, Dion

6 ft 3 in (1.91 m)

215 lb (98 kg)

1991–12–10
 Scroll for the latest news about the Los Angeles Lakers