UConn Huskies
UConn Huskies 2021: News, Schedule, Roster, Scores, Injury Report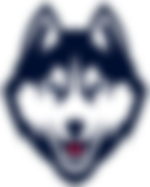 The UConn Huskies compete in NCAA Men's Basketball as a part of the Big East Conference. Georgetown, Marquette, Seton Hall, and Villanova are some of their other notable rival teams from the conference. They were founded in 1901.
ADVERTISEMENT
Article continues below this ad
In 1933, the university was renamed Connecticut State College. So, they conducted a survey through their student newspaper for a new nickname. Huskies then won the vote, and it was adopted for the mascot as well.
UConn's current logo is the front angle of husky, which is blue and white. It was introduced in 2013 after a full revamp from the previous one. It has a much more aggressive look than any of the previous logos.
History
| | |
| --- | --- |
| Founded | 1920 |
| Conference | Big East |
| Athletic Director | David Benedict |
| Head Coach | Dan Hurley |
| Arena | Harry A. Gampel Pavilion |
| Championships (4) | 1999, 2004, 2011, 2014 |
| Conference Tournament Titles (10) | 1976, 1979, 1990, 1996, 1998, 1999, 2002, 2004, 2011, 2016 |
| Conference Regular Season Titles (34) | 1925, 1926, 1928, 1941, 1944, 1948, 1949, 1951, 1952, 1953, 1954, 1955, 1956, 1957, 1958, 1959, 1960, 1963, 1964, 1965, 1966, 1967, 1970, 1976, 1990, 1994, 1995, 1996, 1998, 1999, 2002, 2003, 2005, 2006 |
| Website | https://villanova.com/sports/mens-basketball/ |
Who is the Coach of the Huskies?
The current head coach of the Huskies is Dan Hurley. He was appointed in 2018, after spending two decades as a college coach. He is the son of Hall of Famer high school coach Bob Hurley.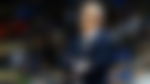 The Huskies, who have been seeing a decline since 2016, are now seeing a turnaround in their fortunes due to Hurley. After three seasons of a winning percentage below 50%, he led them to a 19-12 season last year and has started well this year too.
Who is the Athletic Director of the Huskies?
The current athletic director of the Huskies is David Benedict. He joined the Huskies in 2016.
Benedict played a huge role in getting the Huskies back to the Big East conference, where they played for 34 years. He has also helped the university to extend their deal with Nike, which is worth over $30 million.
Achievements and Championships
With seven titles, the UConn Huskies are tied with the Georgetown Hoyas for the most Big East tournaments. They are also tied for the most Big East regular-season titles with 10.
Their 2011 NCAA title victory is one of their most memorable runs. After being unranked during the preseason, they fought their way to the title, which came via a defensive masterclass in the Finals.
The Huskies have won four NCAA Division 1 titles so far, with victories in 1999, 2004, 2011, and 2014.
Greatest NBA Players
Many players have gone to find success after making it to the NBA. Clifford Robinson, Kemba Walker, Ray Allen, and Richard Hamilton are some former Huskies who have had an impressive career in the NBA. Allen is now a Hall of Famer and a two-time champion.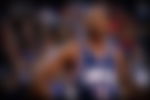 Andre Drummond, Jeremy Lamb, Kemba Walker, and Rudy Gay are the former Huskies in the league currently.
Mascot and Uniform
The mascot of the Huskies is called Johnathan the Husky. He was chosen as their mascot in 1934, via surveys in the student newspaper. He is named after Jonathan Trumbull, the first governor of the state of Connecticut.
There are two versions of Johnathan, a costumed one and a live one. The current mascot is Johnathan IV, who has been serving as the mascot since 2014.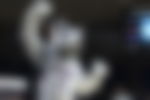 The team colors of the UConn Huskies are navy blue, white, and gray.
Current Roster
The Huskies roster for the 2020-21 season has 15 players.
Position

Jersey

Number

Name

Height

Weight

G

0

Jalen Gaffney

6-3

185

G

1

R.J. Cole

6-1

185

G

2

James Bouknight

6-5

190

G

4

Tyrese Martin

6-6

215

F

5

Isaiah Whaley

6-9

230

G

10

Brendan Adams

6-4

195

F

11

Akok Akok

6-9

215

F

12

Tyler Polley

6-9

215

F

13

Richie Springs

6-9

225

G

20

Andrew Hurley

6-1

175

F

21

Adama Sanogo

6-9

240

F-C

25

Josh Carlton

6-11

240

C

31

Javonte Brown

7-0

250

G

41

Matt Garry

6-5

195

G

44

Andre Jackson

6-6

210
Schedule
ADVERTISEMENT
Article continues below this ad
The UConn Huskies began the 2020-21 season with a 102-75 win against the Central Connecticut Blue Devils on November 25. They have a nine-game season which ends with an away game against the DePaul Blue Demons on December 23.
The full schedule is available on the college website.
How to contact UConn Huskies men's basketball team?
ADVERTISEMENT
Article continues below this ad
UConn Huskies on Twitter: @UConnMBB
UConn Huskies on Instagram: @uconnmbb