Alpine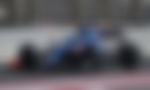 Alpine: 2021 Latest News, Results, Drivers, and Car Updates
Alpine F1 Team is a Formula One constructor which made its introduction toward the beginning of the 2021 Formula One World Championship. Once, the group was named as Renault F1 Team. It was owned by the French car organization Groupe Renault. The group was rebranded for 2021 to advance Renault's car brand, Alpine, and keeps on filling in as Renault's works group.
ADVERTISEMENT
Article continues below this ad
The body and administrative side of the group is situated in Enstone, Oxfordshire, England. While, the engine side of the group is situated in Paris, France.
In September 2020, Groupe Renault declared their aim to use "Alpine" as their works group's new name. The team subsequently named it "Alpine F1 Team". The team used the "Renault F1 Team" for five years.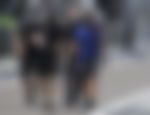 Renault Formula One World Champion Fernando Alonso and Esteban Ocon are the drivers of the Alpine F1 team for the debut season.
History
The group has been related to F1 for quite a while. It has a rich history. The group initially contending in Formula One in 1981 as Toleman.
In 1986, the Benetton Group bought the team. It was renamed and contended as Benetton. As Benetton, it won the 1995 Constructors' Championship. The group's driver, Michael Schumacher, won two Drivers' Championships - 1994 and 1995.
By the 2000 season, Renault had bought the group, and the name changed to Renault F1 Team for the 2002 season. Renault won the Constructors' Championship in 2005 and 2006. Fernando Alonso, the driver of the Renault F1 group won the Drivers' Championships in those two years.
In 2011, Lotus Cars became the title sponsor of the team, and the group's name changed to Lotus Renault GP.
ADVERTISEMENT
Article continues below this ad
In 2012, Genii Capital became the majority stakeholder in the group. From 2012 until 2015 the group's name was Lotus F1 Team. The name was after the team's sponsor, and it raced as "Lotus".
Toward the finish of 2015, Renault had assumed control over the group again. They renamed it to Renault Sport Formula One Team. The group raced as "Renault" once again, from 2016, until the finish of the 2020 season.
Sponsors
ADVERTISEMENT
Article continues below this ad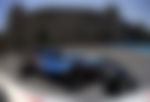 Alpine F1 team has a long list of sponsors. The sponsors of the new F1 team are Castrol, MAPFRE, Microsoft, Bell & Ross, DuPont among others.