trending
What Americans are reading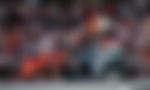 Austrian Grand Prix - Winners, Qualifying, Circuits, Track
The Austrian Grand Prix is a yearly Formula One race. An FIA authorized racing event, the first F1 race in Austria was held in 1964. Formula One got back to Austria in 1970?1987 and 1997?2003. Austria once again started hosting the races in 2014.
2020 F1 season was hit by the COVID-19 pandemic. There were numerous changes in the 2020 schedule, with multiple Grand Prix weekends being cancelled. As a result, Austria facilitated two consecutive Formula One races at the Red Bull Ring in 2021 - the Styrian Grand Prix and Austrian Grand Prix. Despite the fact that the Styrian GP was a one-off race, F1 saved it for the 2021 schedule too.
Read More: Austrian Grand Prix F1 Schedule: When is Next F1 Race After Styrian GP?
Circuit details
The Austrian Grand Prix has been held in two distinct areas since its inception. It lies in southeastern Austria, being initially held in Zeltweg. Since 1969, the Austrian Grand Prix has been hosted in Spielberg. There are two different circuits where F1 races have been run in Austria.
It was first held at the Zeltweg Air Base. Since 1970, the races are being run in the circuit that was initially called the ?sterreichring and later known as the A-1 ring and Red Bull Ring.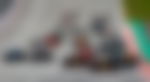 Where to watch the Austrian Grand Prix 2021?
In India, the practice sessions, qualifying, and the race will be broadcast on the Star Sports network. In Africa, Supersport is in charge of broadcast while in Asia and Australia, Fox Sports handles the broadcast. Canada has RDS while China telecasts the race on CCTV. France relies of TF1 and Canal+ for their Formula One telecast.
Germany, Austria, and Switzerland have RTL Germany to thank. Italians who cannot will be watching on Sky Italia. Spain and Andorra have Movistar, while the United Kingdom has Channel 4 and Sky Sports. USA also shows the race on ESPN, while Brazil relies on TV Globo.
Austrian Grand Prix 2021 Tickets
Tickets are mostly available on the official Formula One website.
Most Winners
?Jo Siffert
1968,?1969*,?1971

?Alain Prost
1983,?1985,?1986

?Ronnie Peterson
1973,?1978

?Alan Jones
1977,?1979

?Mika H?kkinen
1998,?2000

?Michael Schumacher
2002,?2003

?Nico Rosberg
2014,?2015

?Max Verstappen
2018,?2019

?Valtteri Bottas
2017,?2020