Los Angeles Rams
Los Angeles Rams 2021: News, Schedule, Roster, Score, Injury Report
The Los Angeles Rams have seen many iterations throughout the franchise's storied history that began in 1936. Originally billed as the Cleveland Rams, the franchise had a noteworthy run until making a move to Los Angeles in 1946. Chiefly, this made way for Paul Brown's Cleveland Browns that took over the roost in Cleveland, Ohio.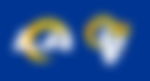 The franchise played out of the Memorial Coliseum in Las Angeles until moving into a reconstructed Anaheim Stadium in 1980. The Rams made their first Super Bowl appearance at Super Bowl XIV, where they fell to the Pittsburgh Steelers 31-19. Following the 1994 season, The Rams made a move to St Louis, Missouri, where they eventually clinched a championship ring.
ADVERTISEMENT
Article continues below this ad
The team won Super Bowl XXXIV in a dominant 23-16 win over the Tennessee Titans just 5 years after relocating. They soon followed up their Super Bowl appearance with a close-cut loss to the New England Patriots at Super Bowl XXXVI. After a successful stint in St. Louis, the franchise expressed an intent to move back to Los Angeles back in 2016.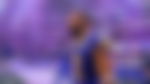 The request to move back to LA was approved, and the Rams returned to their home city in time for the 2016 season. They would lose the Super Bowl rematch to the Patriots yet again, falling to a 13-3 score. The Los Angeles Rams play out of the SoFi Stadium alongside the Los Angeles Chargers after being the first to represent 3 cities in the NFL.
Los Angeles Rams Logo
The Rams have had several changes to their franchise motif over the years, and it's no surprise why. The feature has been a Ram of different styles, with a heavy emphasis being placed on a pre-historic outline in the early days. Fans hold the 2000 iteration of the Rams logo design to be the very best alongside the eerily similar 2017 mark-up.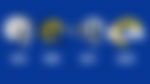 The present-day logo of the Los Angeles Rams ditched the namesake animal for a contemporary letter outline. The recent design has been met with some backlash, as some felt it looked far too 'corporate' for a famed football franchise.
Owner Achievements
Enos Stanley Kroenke is a billionaire businessman with his interest across several sports franchises apart from the LA Rams. His ownership comes through Kroenke Sports and Entertainment that serves as the holding company.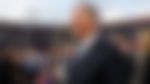 Silent Stan has an interest in the English Premier League's Arsenal FC, as well as the NBA's Denver Nuggets, to name a few. Additionally, Stan Kroenke has enjoyed majority ownership of ranches totaling 848,631 crores as well as the famed Screaming Eagle, a Napa Valley winery. His 2020 net worth is estimated to be in the ballpark of US $10 billion by Forbes.
Los Angeles Rams 2021 Sponsors
Samsung Electronics announced that Samsung QLED TV would be the official Television of the Los Angeles Rams. It is placed as the new in-house studio to enhance fan content and will be incorporated in the Rams' training facility. Additionally, Postmates has partnered up with the LA-based outfit as their official mobile ordering platform.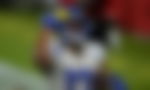 The Rams alongside the Baltimore Ravens became the first to name Postmates as their on-demand delivery partner. PepsiCo also took their branding to SoFi Stadium in Inglewood. SoFi has served greatly in attracting top-tier brands, and the soft drink and snacks outfit is no exception.
Los Angeles Rams 2021 Roster Foundation
Quarterbacks
16. Jared Goff

9. John Wolford

Running Backs
23. Cam Akers

30. Raymond Calais

34. Malcolm Brown

27. Darrell Henderson

35. Xavier Jones

Wide Receivers
83. Trishton Jackson

12. Van Jefferson

10. Cooper Kupp

11. Josh Reynolds

14. Nsimba Webster

17. Robert Woods

Tight Ends
81. Gerald Everett

89. Tyler Higbee

88. Brycen Hopkins

82. Johnny Mundt

Offensive Linemen
55. Brian Allen

72. Tremayne Anchrum

66. Austin Blythe

63. Austin Corbett

73. David Edwards

71. Bobby Evans

79. Rob Havenstein

70. Joseph Noteboom

65. Coleman Shelton

Defensive Linemen
90. Michael Brockers

99. Aaron Donald

97. Morgan Fox

91. Greg Gaines

69. Sebastian Joseph-Day

94. A'Shawn Robinson

Linebackers
50. Samson Ebukam

54. Leonard Floyd

58. Justin Hollins

52. Terrell Lewis

59. Micah Kiser

95. Jachai Polite

51. Troy Reeder

---.  Derek Rivers

41. Kenny Young

Defensive Backs
32. Jordan Fuller

22. Troy Hill

46. JuJu Hughes

43. John Johnson

25.David Long

20. Jalen Ramsey

33. Nick Scott

31. Darious Williams

Special Teams
1. Matt Gay

6. Johnny Hekker

44. Jacob McQuaide
2021 Charity
ADVERTISEMENT
Article continues below this ad
The Rams have done plenty for the 3 cities that they have been hosted by over the years, far beyond the scope of a summary guide. However, their accomplishments since moving back to LA have been astounding. The Youth and High schools have greatly benefitted with several ventures undertaken, including a 2017 program 'Cleats for Character'. What's more, the Rams also played host to 16 free football clinics for Youth.
Each month, the Rams front office has their staff lend their hand towards volunteering at local non-profits. They have clocked in over 6,500 hours since moving back to Los Angeles. Moreover, there is engagement in an Annual Community Improvement Project that assists schools in need. The LA-based outfit has built a playground and erected a mural in Inglewood, Watts, and South Central.
Achievements and History
ADVERTISEMENT
Article continues below this ad
Founded
1936
Owner
Stan Kroenke
CEO
Stan Kroenke
Head Coach
Sean McVay
Stadium
SoFi Stadium
Location
Inglewood, California
Sponsors
Samsung, Quicken Loans, 1800 Tequila, Ball Corporation, Postmates, PepsiCo, Knot Standard
Championships
League championships (3)

[Pre AFL-NFL merger- 1945, 1951)\]

Super Bowl (1)

1999 [XXXIV]

Conference championships (7)

NFL National: 1950, 1951

NFL Western: 1955

NFC: 1979, 1999, 2001, 2018

Division championship (17)

NFL Western: 1945, 1949

NFL Coastal: 1967, 1969

NFC West: 1973, 1974, 1975, 1976, 1977, 1978,1979, 1985, 1999, 2001, 2003, 2017, 2018

Official Website
Los Angeles Rams- www.therams.com
Los Angeles Rams News Feed
---
---
---
---
---
---
---
---
---
---