Confidential Fortnite Roadmap Reveals Plans for Ariana Grande, Lady Gaga Concerts, and More
Published 05/04/2021, 3:05 PM EDT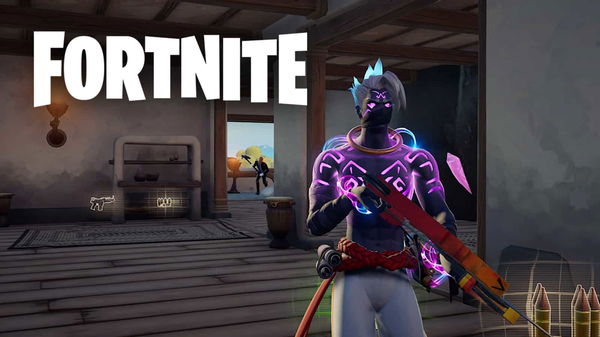 ---
---
The Fortnite vs. Apple legal battle was one of the most iconic events in the gaming community last year. The entire fiasco was a rollercoaster and invited debates and speculations from people outside the community as well. It has been a while since the entire incident (or rather, series of incidents) was last spoken of. However, a document related to the entire ordeal recently became public, revealing some of the major plans Epic Games had in store for the upcoming Fortnite roadmap.
ADVERTISEMENT
Article continues below this ad
Fortnite has always been in the foreground with collaborations and crossovers. Currently, the game features iconic characters and references from almost every pop-culture fandom out there. We have the Kratos skin, the Lara Croft NPC, the recent addition of the Neymar Jr. bundle, the assorted Soccer Quests- the list goes on and on. Right now, players are waiting in anticipation for the epic Batman x Fortnite crossover event. These collabs and crossovers are what have kept the Fortnite brand alive for so many years, although the title is one of the oldest of its kind.
The Epic Games roadmap for the game has revealed a lot of exciting possibilities. However, we are not sure how many of those will ultimately make it to the game.
ADVERTISEMENT
Article continues below this ad
Further reading: Fortnite vs Apple Legal Battle Leaks Potential Skins for the Rock, LeBron James and Ariana Grande
A confidential Epic Games document has revealed some pretty exciting plans for Fortnite
ADVERTISEMENT
Article continues below this ad
The document in question is "Apple X Epic Quarterly Business Review: 2020". The document is from June 2020 and anticipates the Bounty Hunter Season, which concluded back in March this year. According to the document, Epic originally had plans of including characters from Nintendo as well into the Bounty Hunter Season.
In addition to this, Epic had plans to add other iconic characters to Fortnite as well. Some good examples would be the iconic anime character Naruto Uzumaki, Katniss Everdeen, The Bride (Kill Bill), and John "Yippee-ki-yay" McClane from Die Hard (do not tell Jake Peralta about this).
Furthermore, the document states some of the plans Epic had for Party Royale as well. The intended schedule says that there were plans for a J Balvin concert in September last year. The following month would have seen Ariana Grande performing in Fortnite, with Lady Gaga joining the party in November. Unfortunately, all fans got to see was the J Balvin performance.
ADVERTISEMENT
Article continues below this ad
However, there is no news whatsoever as to why these plans failed to see the light of the day. This might have something to do with the Apple vs. Fortnite fiasco, which would not be surprising.
Trending Stories