Mick Schumacher Makes an Emotional Admission About His Father Michael Schumacher
Published 09/08/2021, 6:30 AM EDT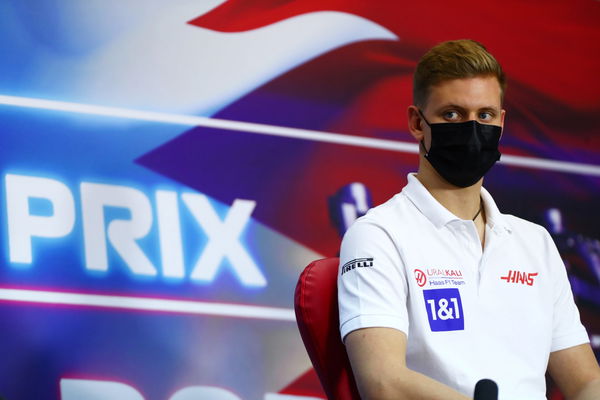 ---
---
The Michael Schumacher documentary makes its way to Netflix on September 15. With the film's release dawning nearer, Schumacher's wife Corinna, and Mick Schumacher shared their thoughts on the 7-time champion.
ADVERTISEMENT
Article continues below this ad
The emotional conversation takes place almost eight years after Schumacher's horrific ski accident. Mick, who idolizes his dad, opens up about how much he missed Michael during his debut season. "Since the accident these experiences, these moments that I think many people have with their parents are no longer present, or they are but less, and in my opinion, it is something unfair."
ADVERTISEMENT
Article continues below this ad
Having paid tribute to his father on multiple occasions during his F1 career, Mick states that he'd do anything to share his new experiences with his father. "I think Dad and I, we understand each other now in a different way simply because we speak a similar language, the language of the engine, and would have much to talk about."
"That is my head most time, thinking that would be so cool. I would leave everything just for that"
The Haas driver has been facing his share of difficulties with the sport. Issues with the team principal and his teammate- normal F1 problems that could be settled with the help of his dad. However, Mick has been brave in the face of adversity and will undoubtedly find his way through over the next nine rounds.
Mick Schumacher faces problems at Haas
Mick Schumacher and teammate Nikita Mazepin haven't been on the best terms lately. Tensions rose after the qualifying session in Zandvoort. After some string exchanges, the teammates had a minor collision on race day. Many backhanded statements later, it doesn't look like the two will be cordial anytime soon.
ADVERTISEMENT
Article continues below this ad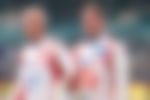 In a post-race interview, Mick was asked if talking through the problem would fix it. He replied, "I don't think so, to be honest." Looking at the situation, Schumacher simply states, "It seems like that's the way it is."
ADVERTISEMENT
Article continues below this ad
With nine races left in the season and a confirmed 2022 season seat at Haas, Schumacher should look to set things right with Mazepin. The feud between the two teammates will only have a negative effect on the team. As time heals the Haas wounds, Schumacher can find comfort in the film honoring his father, an F1 legend.
Watch this story: Ferrari Strategy Fails We Will Never Forget