Hours After Andrew Wiggins Cheating Rumors Emerged, Girlfriend Mychal Breaks Silence to Ignite NBA World: "It's None of Your Business"
Published 03/18/2023, 12:19 AM EDT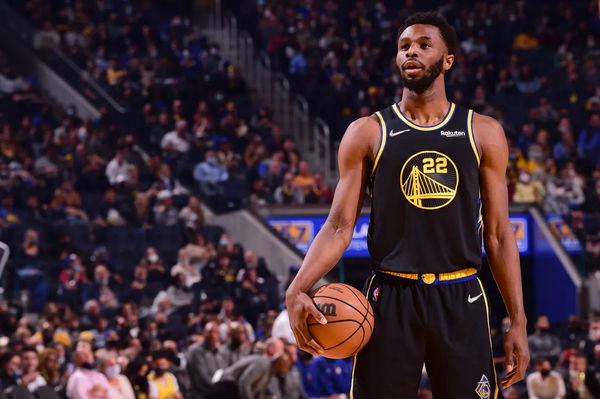 The Golden State Warriors are just 1 game above the play-in spots after their latest loss to the Atlanta Hawks on Friday night. The last time Stephen Curry and the Warriors appeared in the play-in, things did not end well. Fans are concerned, especially considering their road record this season. In this crucial time, Warriors forward Andrew Wiggins' absence continues to bother fans. The 28-year-old hasn't suited up for the team since February 13 because of personal reasons. After some ugly rumors emerged regarding his continued absence, his girlfriend had to clear things up herself.
Mychal Johnson, the girlfriend of the 2022 NBA champion, broke her silence after reports revealing she cheated on him went viral all over the internet. Fans were quick to jump to her defense as the family deals with a possibly serious issue.
Why are the fans throwing shade at Wiggins?
ADVERTISEMENT
Article continues below this ad
Ever since his arrival in Golden State, Wiggins has been a key piece for the team. Though the star was initially signed to reduce the liability in defense, Wiggins made a statement last year with his offensive talent. The forward's support is one of the major reasons Steph Curry's Warriors lifted their fourth title in the last eight years. Moreover, after his first championship with the Warriors, Wiggins signed a 4-year contract extension with the team.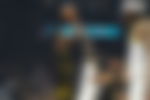 Averaging 17.1 points and 5 rebounds, Wiggins helped the Warriors stay alive in Curry's absence. However, his absence from the team for over a month has raised concerns. Considering the Warriors' poor defense this season, it's no doubt they are in desperate need of him. However, the forward continues to sit out for personal reasons which the fans are eager to know. 
Watch this story: "How many games with 12 3s does Stephen Curry have?"
Further, the Warriors are 13-10 in Wiggins' absence. Even with Stephen Curry returning from an injury, the Warriors do not seem to win the crucial matches. The Warriors have lost 10 straight road games after today's loss.
Andrew Wiggins' girlfriend claps back at fans
Mychal Johnson broke her silence on Twitter, though she did not reveal the reason why Wiggins continues to miss games. After several reports revealed she cheated on the 6'7 forward, Johnson took to her Twitter to share her disappointment. Though most of the fans backed her during these tough times, a few weren't so understanding. Here are some of the fans' reactions on Twitter replying to Johnson's tweet:
Literally the farthest thing from the truth. It's sad y'all even doing this.

— Mychal Johnson (@mycoool_) March 17, 2023
It's none of your business. That's weird behavior

— Ryan Diew (@RyanDiew) March 17, 2023
These people got nothing better to do. Praying for y'all🙏🏼

— Angelo (@_klaynation_) March 17, 2023
You and Wiggins dont owe anyone any type of explanation

— 415TJ (@Tj_Williams415) March 17, 2023
So @22wiggins just falls off the map for over a month and got nothing to say??? No public statement? Nothing? Something ain't adding up…..

— Michael Kelly (Veteran and Libertarian) (@NineStripeVet) March 17, 2023
If the rumors are true u have a lot of explanations to do

— Conner Wilson (@ConnnerWilson) March 17, 2023
ADVERTISEMENT
Article continues below this ad
As a warriors fan I just wanna say Andrew wiggins owes us a reason. We pay tickets we buy jerseys we pay tickets we pay his salary

— NBA Fan (@MJGoatForever) March 17, 2023
ADVERTISEMENT
Article continues below this ad
What are your thoughts on Andrew Wiggins' long absence? Share in the comments below.
Edited By: Pragya Vashisth