LeBron James Opens up About One Main Goal of Lakers in 2020-21 Season
Published 01/10/2021, 11:56 PM EST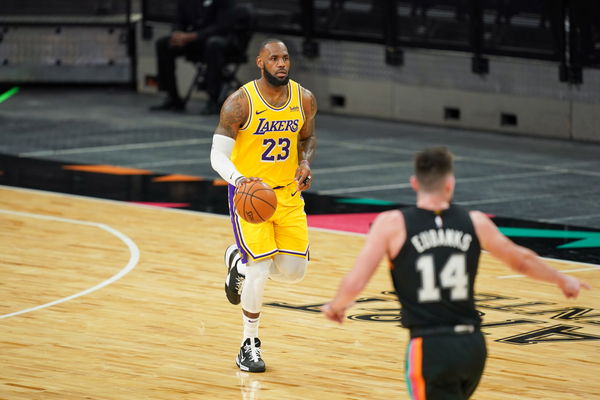 ---
---
LeBron James and the Los Angeles Lakers have made a good start to the season. After 11 games in the NBA, the Lakers have the best start in the league, sitting at an 8-3 record. The Lakers have been showing why they won the NBA championship last season and are considered favorites to run it back this year.
ADVERTISEMENT
Article continues below this ad
LeBron James wants the Lakers to improve defensively
However, the Lakers aren't completely satisfied. LeBron James spoke to the press after the game against the Rockets and noted that despite their good start this season, the Lakers have one clear objective; be the best defensive team in the league. James added that the entire team has been working toward that goal.
ADVERTISEMENT
Article continues below this ad
"Well, our goal is to be the number one defensive team in the league. It's going to take all our film sessions, all our shootarounds, practices where we get the opportunity to get on the floor, and then the games to continue to work those habits."
James also added that the Lakers are working with almost an entirely new roster. And it will take time for them to figure out rotations and find ways to have the team play well. But the goal remains the same, regardless of the team structure. They want to be the best defensive team.
He added, "We added five new guys to our rotation this year in Trez, Dennis The Menace, Marc, and also Talen. We're all getting comfortable with each other, getting down to our rotation, how we want to build out, playing from the paint to the perimeter. We want to be the best defensive team in the league and tonight was a good start to that."
ADVERTISEMENT
Article continues below this ad
Is LBJ ready for DPOY challenge?
LeBron James has been playing at MVP level throughout the start of the season and is currently leading the charts for the MVP race. However, it appears as though James' goals are more team-oriented, and he wants to ensure the Lakers improve defensively. The Lakers' performance against the Rockets is a good example of where they want to be as a defensive unit.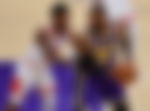 Will the Lakers end the season with the best defensive record in the league? If so, the Lakers stand a very good chance to have the best record in the league, given their very potent attack. If James leads the best defense in the league, he could be up for his first-ever Defensive Player of the Year trophy.
ADVERTISEMENT
Article continues below this ad
Trending Stories