trending
What Americans are reading
Houston Rockets 2022: News, Schedule, Roster, Score, Injury Report
The Houston Rockets owned by Tilman Fertitta are part of the NBA's Southwest Division in the Western Conference. Their base is at the city's Toyota Center where they moved ahead of the 2003 season.?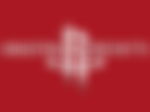 The team was established as an expansion team in 1967. They were originally based in San Diego and competed in the NBA as the San Diego Rockets. They won just 15 games in their debut season. However, in a remarkable turnaround, they made the Playoffs in the next year.?
In 1971, they moved to Houston. Here, the team did not finish with a winning record until the 1976-77 season. The Houston Rockets reached the Eastern Conference Finals that year.?
In 1981, the Houston Rockets became only the second team to reach the NBA Finals with a losing record. As of this season, only the Houston Rockets and the Minneapolis Lakers (1954-1955) have made it to the Playoffs with a losing record.?
In 1995, the Houston Rockets were seeded six in the Playoffs and became the lowest seed to lift the Larry O'Brien Championship Trophy. Four players have claimed the NBA MVP award while wearing the Houston Rockets Colors. They are Moses Malone (1979, 1982), Hakeem Olajuwon (1984), and James Harden (2018).?
The team is currently under the leadership of Rafael Stone, who serves as the general manager. Head coach Stephen Silas is new to his role, and getting used to the environment.
Achievements and History
| | |
| --- | --- |
| Founded | 1967 |
| Conference | Western |
| Division? | Southwest |
| General Manager? | Rafael Stone |
| Head Coach? | Stephen Silas |
| Arena? | Toyota Center |
| Championships (2) | (1994,1995) |
| Conference Titles (4) | (1981, 1986, 1994, 1995) |
| Division Titles (8) | (1977, 1986, 1993, 1994, 2015, 2018, 2019, 2020) |
| Website | |
Houston Rockets 2021-22 Roster
| | | | | | |
| --- | --- | --- | --- | --- | --- |
| No. | Player | Pos | Ht | Wt | Birth Date |
| 8 | Jae'Sean Tate | SF | 6-4 | 230 | October 28, 1995 |
| 0 | Jalen Green | SG | 6-4 | 178 | February 9, 2002 |
| 27 | Daniel Theis | C | 6-8 | 245 | April 4, 1992 |
| 25 | Garrison Mathews | SG | 6-5 | 215 | October 24, 1996 |
| 35 | Christian Wood | C | 6-10 | 214 | September 27, 1995 |
| 2 | David Nwaba | SF | 6-5 | 219 | January 14, 1993 |
| 3 | Kevin Porter Jr. | PG | 6-4 | 203 | May 4, 2000 |
| 10 | Eric Gordon | SG | 6-3 | 215 | December 25, 1988 |
| 15 | Daishen Nix | SG | 6-5 | 224 | February 13, 2002 |
| 21 | Trevelin Queen | SG | 6-6 | 190 | February 25, 1997 |
| 28 | Alperen Sengun | C | 6-9 | 235 | July 25, 2002 |
| 14 | D.J. Augustin | PG | 5-11 | 183 | November 10, 1987 |
| 16 | Usman Garuba | PF | 6-8 | 220 | March 9, 2002 |
| 6 | Kenyon Martin Jr. | SF | 6-6 | 215 | January 6, 2001 |
| 7 | Armoni Brooks | SG | 6-3 | 195 | June 5, 1998 |
| 9 | Josh Christopher | SG | 6-5 | 215 | December 8, 2001 |