Three Things Hornets' Star LaMelo Ball Can Learn From Michael Jordan
Published 03/12/2021, 10:30 PM EST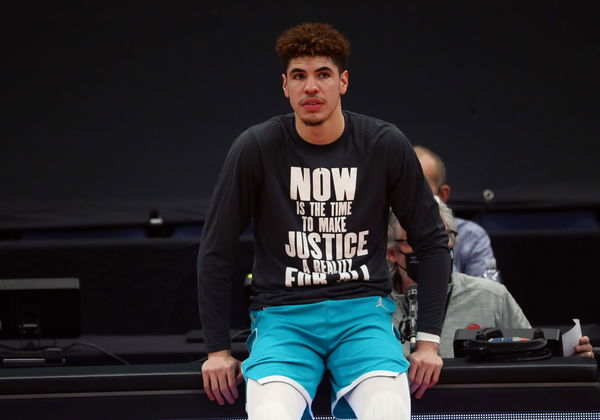 ---
---
The Charlotte Hornets got lucky in the 2020 NBA Draft. Due to their respective team needs, the Timberwolves and Warriors passed on teen sensation LaMelo Ball, and they could draft him at #3.
ADVERTISEMENT
Article continues below this ad
Since his arrival, Ball has already proven to be a star in the making. But being a rookie, he still has a few things to learn. Let's look at the top three things Ball can learn from team owner Michael Jordan.
1. Score consistently
ADVERTISEMENT
Article continues below this ad
Arguably the greatest scorer the game has seen, one of Jordan's best attributes was his scoring. He arrived into the NBA as a player who can give you buckets, unlike Ball, who is more of a natural playmaker than a scorer. He has displayed some promising performances so far against some of the top teams like the Jazz and the Bucks.
But if the 19-year-old can learn to score consistently like Jordan, he will be one of the best players in the league.
2. Play elite defense
Ball arrived in the NBA with a reputation of being an offensive genius in the making. He is living up to those expectations; however, he has been a disappointment on the defensive end. Jordan was a superb defender during his playing days, who also won the DPOY award.
Although he is still a rookie, his defense right now is very poor and also lacks effort. Ball should look towards Jordan for inspiration, and work on his defense to become a two-way threat.
3. Leadership
ADVERTISEMENT
Article continues below this ad
The Hornets' biggest problem over the years has been the lack of a leader. Kemba Walker did his best, but it was far from enough to help them be a playoff team consistently. While his leadership tactics have been criticized by a few, Jordan is one of the best leaders of all-time in the NBA. This is why it isn't a surprise he led his team to six rings.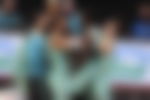 If Ball can fill in this leadership void and learn how to lead a team similar to how Jordan did, he can help the Hornets become a powerhouse. He needs to rally his team to qualify for the playoffs at least every season, which will also help them become a top destination for players.
ADVERTISEMENT
Article continues below this ad