Dutch Grand Prix
Dutch Grand Prix- 2021 Winners, Qualifying, Circuits, Track
The Dutch Grand Prix is a special event for multiple reasons. Firstly, it comprises a track that's a rollercoaster for F1 cars.
Secondly, it's located right along the North Sea coastline, making for a fun-filled event. It also serves as the base for millions of members of the 'Orange Army.'
ADVERTISEMENT
Article continues below this ad
Officially, the Zandvoort race marks F1's return to Holland after nearly three decades. On an honest note, the Dutch Grand Prix truly revolves around one man –Max Verstappen.
The Red Bull star's meteoric rise in F1 has resulted in a significant rise in interest among the Dutch for the motorsport.
The original track at Zandvoort paid little attention to important details like safety and viability. Back then, there were no proper barriers or mechanisms in place to properly hold a full-fledged F1 race.
Redesigned with Armco and race-ready tarmac, the Zandvoort track hosted the F1 circus during the 70s and 80s before shutting shop in 1985. Niki Lauda won in '85 for McLaren in what was then the final Dutch Grand Prix.
Fast forward to 2019, and F1 announced its return to Holland for the following season. The hype was real, but sadly, COVID wreaked havoc on the 2020 calendar.
However, the Dutch Grand Prix has made it's return to the calender this year, with the race weekend set to take place from 3 to 5 September.
Past Winners
NAME
NATIONALITY
YEAR
JIM CLARK
BRITISH
1963,

1964,

1965,

1967

JACKIE STEWART
BRITISH
1968, 1969,

1973

NIKI LAUDA
AUSTRIAN
1974,

1977,

1985

ALBERTO ASCARI
ITALIAN
1952, 1953
JACK BRABHAM
AUSTRALIAN
1960,

1966

JAMES HUNT
BRITISH
1975,

1976

ALAIN PROST
FRENCH
1981, 1984
Past Constructors Winners
MANUFACTURER
YEAR
Ferrari
1952, 1953,

1961,1971,

1974,1977,

1982,1983

Lotus
1963, 1964,

1965, 1967,

1970, 1978

McLaren
1976, 1984,

1985

BRM
1959, 1962
Matra
1968, 1969
Brabham
1966, 1980
Dutch Grand Prix Circuit Details
For time immemorial, the Dutch Grand Prix has always been hosted at the circuit of Zandvoort. The track is measured to be 4.259-kilometers in length.  With a sprint length of 306.648 kilometers, the course needs 72 laps to be fully covered.
While it currently comprises 14 turns, it had 19 turns when it was first inaugurated. The grid, well known for its extremely well-developed corners and chicanes, makes the task of gaining speed rather hard. It has gone through extremes of remodeling to become the exciting grid that it is at present.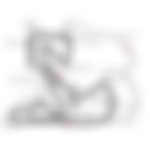 In addition to the several changes it has gone through, the modified circuit has also got new grandstands and a new pit building. The most contesting turn is the Tarzanbocht, i.e. Turn 1. The final turn of the circuit called Arie Luyendyk can also be considered to be a very challenging corner since it has a very steep curve.
Dutch Grand Prix Tickets
The tickets for 2021 are mostly available on the official F1 website.
Fatal Accidents at the Dutch Grand Prix
Circuit Park Zandvoort has witnessed several accidents. Some were so fatal that they drove a few audience members to the point of unconsciousness.
ADVERTISEMENT
Article continues below this ad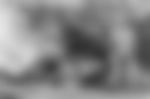 Several drivers have suffered accidents over the years but the ones that stand out are Hendrik Dik on March 22, 1952; Wim Gerlach June 10, 1957; Werner Engel April 30, 1958; Ian Raby November 7, 1967; Chris Lambert, July 28, 1968; Piers Courage June 21, 1970; Rob Slotemaker July 29,1979;  Hans Georg Berger, July 20, 1980.
Apart from these, another iconic mishap happened with the F1 motorist Roger Williamson on July 29, 1973. It was an unexpected accident where his splintered tires caused his cockpit to hit the barriers, causing a fire breakdown and an unforgettable scene.
ADVERTISEMENT
Article continues below this ad
A quick look at the Dutch Grand Prix
FOUNDED
1948
FIRST HELD
1948
LAPS
72
LAST RACE-

POLE POSITION

PODIUM

1985

NELSON PIQUET (1:11.074)

3. AYRTON SENNA (+48.491)

2. ALAIN PROST (+0.232)

1. NIKI LAUDA (1:32:29.263)

MOST WINNERS
JIM CLARK-4 TIMES
MOST CONSTRUCTOR'S WINNERS
FERRARI-9 TIMES
CIRCUIT DETAILS-

CIRCUIT LENGTH

RACE LENGTH

4.259 km

306.648 km

WHERE TO WATCH
PIT GRANDSTAND

CHAMPIONS CLUB

HAIRPIN GRANDSTAND 1 AND 2

ARENA GRANDSTAND 1

F1 PADDOCK CLUB

TICKETS
Formula One Website
T.V TELECAST, LIVE STREAMING
Dutch Grand Prix 2021 - F1 Race
Dutch Grand Prix News Feed
---
---
---
---
---
---
---
---
---
---