trending
What Americans are reading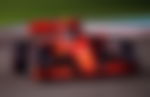 Ferrari: 2021 Latest News, Results, Drivers and Car Updates
Scuderia Ferrari is one of the oldest teams in Formula 1, having been in the sport since its inception. In 70 years, the Maranello-based outfit has produced nine World Champions, three of which have won multiple times.
The most successful champion has been Michael Schumacher with five titles for the Italian outfit. Other champions include Alberto Ascari, Juan Manuel Fangio, Mike Hawthorne, Phil Hill, John Surtees, Niki Lauda, Jody Scheckter, and Kimi Raikkonen.
Their current line-up for the 2021 season consists of Carlos Sainz jr. and Charles Leclerc. Leclerc is a graduate from the Ferrari Driver?s Academy and made his Ferrari debut in 2019. Carlos comes from McLaren F1 team where Daniel Ricciardo will replace him.
The current Team Principal is Mattia Binotto, and the CEO is Louis Camilleri, who succeeded the late Sergio Marchionne. Marchionne passed away in 2018 aged 66.
Who owns the Ferrari F1 team?
The Scuderia is a part of its parent organization - Ferrari S.p.A. The legendary car manufacturer is owned by the public with a majority stake (67.09%), followed by Exor - a holdings company (22.91%) and Piero Ferrari - son of the great Enzo Ferrari (10.00%).
Ferrari: On-track Achievements
Having been in the sport since 1950, it is fairly obvious that their achievements will be plenty. Their statistics prove it too, as they have earned 16 Constructors' Championships in total. They have also entered 1010 GPs, winning 237 and scoring 768 podium finishes. They have also clinched 228 pole positions.
Sponsors
Their title sponsor is Mission Winnow. Other sponsors include Shell, Ray-Ban, Kaspersky, UPS, Hublot, Mahle, and OMR.
How much does Ferrari earn from F1?
Apart from heritage, the legendary team manages to evoke an emotional connection like no other Formula 1 team. The nostalgia and passion associated with the Maranello-based outfit, coupled with a passionate fanbase, comes at a price for Formula 1.
The Prancing Horse earns a considerably larger sum in revenue compared to its F1 rivals. According to reports, they earned $205 million in 2019 as prize money. Furthermore, the Italian powerhouse is reportedly valued at $1350 Million and generated a revenue of $426 Million for the 2019 season.
How much is the Ferrari F1 team worth?
The Scuderia boasts of the highest net worth of all F1 teams. Reports suggest that it is worth a staggering $1.3 billion.
Best Moments of Ferrari F1 team
Foundations and Charity
They often auction off special F1-liveried cars for the sake of charity. Proceeds raised from the auction support the Telethon Foundation, which has been committed to fostering and developing scientific research for cures of rare genetic diseases since 1990.
In March 2020, the family behind the team donated ?10 Million and 150 ventilators to aid in the fight against coronavirus.
| | |
| --- | --- |
| Founded | 1929 |
| Founder | Enzo Ferrari |
| Constructors Championships | 16 |
| Drivers Champion | Alberto Ascari, Juan Manuel Fangio, Mike Hawthorn, Phil Hill, John Surtees, Niki Lauda, Jody Scheckter, Michael Schumacher, Kimi R?ikk?nen |
| Drivers Championships | 15 |
| Prize Money Won | $205 Million (2019) |
| Base | Maranello |
| Official Website | https://www.ferrari.com/en-EN/formula1 |
| Drivers | Carlos Sainz Jr, Charles Leclerc |
| Test Drivers | Callum Illott |
| Engine | Ferrari |
| Tires | Pirelli |