trending
What Americans are reading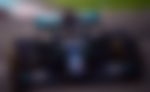 Mercedes: 2021 Latest News, Results, Drivers, and Car Updates
German manufacturing giant, Mercedes-Benz, first got involved in racing back in the 1930s and 1940s. After the Second World War, they returned in 1954, in what is now known as Formula One. However, they pulled out as a manufacturer after 1955, remaining only as a supplier.
The team are commonly referred to as the 'Silver Arrows' due to its distinct and iconic silver livery.
Their exit was a direct response to the 1955 Le Mans Disaster. They would be coaxed back as a constructor, only from 2010 onwards.
The team have announced Valtteri Bottas as their 2021 driver with the other seat yet to be filled, with Lewis Hamilton's contract being extended as the most probable outcome.
How much does Mercedes earn from F1?
Clinching the prized Constructors' Championship entails a lot of prestige, but more importantly, a bigger paycheck. Despite spending an absurd amount of money on car development, it ultimately pays off for Mercedes when they decimate the competition on the track. According to a report, the Brackley-based outfit earned a handsome $451 million in revenue for the 2019 season.
How much is the Mercedes F1 team worth?
Despite being one of the most successful F1 teams in recent history, the Silver Arrows aren't the most valuable F1 team. The German team lose out to Scuderia Ferrari, which needs no introduction. Apparently, Mercedes are valued at a whopping $1,015 million or just over a billion dollars.
What are Mercedes' on-track achievements?
During their first two years in Formula One, there was no Constructors' Championship. It was only introduced from 1958 onwards. However, they did win four races out of a nine-race 1954 calendar. Those wins came at the French Grand Prix, the German Grand Prix, the Swiss Grand Prix, and the Spanish Grand Prix.
A year later, they would go on to win five out of seven races. These wins came at Argentina, Belgium, Netherlands, Great Britain, and Italy.
After their return in 2010, there were off to a shaky start, having been away for so long. However, since 2013, things have been picking up, and they began to dominate from 2014, which saw the inception of the turbo-hybrid era in Formula 1.
Mercedes have won every single Drivers' and Constructors' Championship on offer since 2014. The team have won 115 races out of 227 races.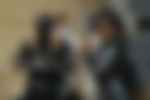 Who are Mercedes? sponsors?
Mercedes F1?s title partner is the Malaysian oil and gas company, Petronas. The German team also has a principal partner in the British chemicals company- INEOS.
Other partners include UBS, Epson, Bose, Tommy Hilfiger, IWC Schaffhausen, Hewlett Packard Enterprise, The Ritz Carlton, Monster Energy, Pure Storage CrowdStrike, TIBCO, and AMD.
Who owns the Mercedes F1 team?
So, who are the entities behind one of the most influential Formula 1 team? Turns out Daimler AG, which is the parent organization of the Mercedes Benz road car brand, is the company behind the German F1 team.
Toto Wolff and British Chemical giant Ineos are equal partners in the team.
Best Moments of Mercedes F1 team
Which charities is Mercedes involved with?
The team have lent their support to two main charities. In 2015, they chose the Air Ambulance Services and the Muscle Help Foundation.
Following the coronavirus pandemic, the team auctioned off Valtteri Bottas' and Lewis Hamilton's race suits to raise money for NHS charities.
| | |
| --- | --- |
| Founded | 1926 |
| Owner | Mercedes Benz |
| Constructors Championships | 7 |
| Drivers Champion | Juan Manuel Fangio, Nico Rosberg, Lewis Hamilton |
| Drivers Championships | 9 |
| Prize Money Won | 177 Million |
| Base | Brackley |
| Official website | https://www.mercedesamgf1.com/en/ |
| Race drivers | Valtteri Bottas, TBA |
| Test drivers | TBA |