trending
What Americans are reading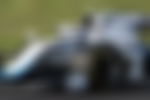 Williams: 2021 Latest News, Results, Drivers and Car Updates
Williams F1 is another team that has a lot of history in Formula One. The origins of the team can be traced back to 1977. What?s different about this team is that it has always been a family-run team.
The founder of the team is Sir Frank Williams, who functioned in the capacity of the Team Principal for quite some time. His daughter, Claire Williams, succeeded him as the Deputy Team Principal before stepping down from her role in 2020.
Following a dismal campaign in 2019 and a major financial crunch in 2020, the team put up a majority stake of the team for sale. In August, a private American firm, Dorilton Capital, acquired the team.
Following the team's sale, Claire announced her departure from F1 along with her father. For a team that's been family owned for well over 4 decades, it truly was the end of an era.
In its long and storied history, Williams has produced 7 World Champions. They are Alan Jones, Keke Rosberg, Nelson Piquet, Nigel Mansell, Alain Prost, Damon Hill, and Jacques Villeneuve.
George Russell and Nicholas Latifi currently drive for the Grove-based. The team will be retaining both their drivers' services for the next season.
On-track Achievements
In their inaugural year in 1977, they did not enjoy a great start. However, in 1978, Alan Jones brought forth their first tally of points with a 4th placed finish in South Africa. He followed it up later in the season with a 2nd in the USA.
In 1979, Williams entered two cars, with Clay Regazzoni partnering Jones. Regazzoni bagged the first win in Great Britain before Jones followed that feat up with three back-to-back wins in Germany, Austria, and the Netherlands. He took another win in Canada, with Regazzoni in 3rd.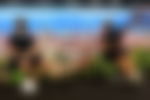 In 1980 and 1981, Jones clinched the World Constructors' Championship for Williams F1. They did it again in 1986 and 1987 with Nelson Piquet winning the Drivers' Championship.
From 1992 to 1994, the British outfit sealed the Constructors' championship again. They took their final Constructors' titles in 1996 and 1997.
Sadly, the team is yet to replicate its once feared win streak in Formula 1. Over two decades on, Williams is a shell of its former self. The British team is in a constant battle to score some points.
So far this season, the team has been unsuccessful.
Story of Williams F1
Who owns Williams F1?
Williams is currently owned by Dorilton Capital, a private American investment firm.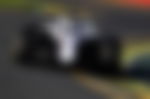 Williams? Sponsors
Williams' major sponsors include Sofina, Lavazza, Acronis, RBC, Versa, and Financial Times.
Charities
The Williams F1 team is a huge supporter of the Spinal Injuries Association (SIA). SIA helps people who have suffered injuries to their spinal cord. In addition, the organization helps their families rebuild their lives after an injury with lifelong services that offer both practical and emotional support, advice, and information.
| | |
| --- | --- |
| Founded | 1977 |
| Founders | Sir Frank Williams, Sir Patrick Head |
| Number of Titles | 9 |
| Prize Money Won | 57.5 million |
| Base | Grove |
| Owner | Dorilton Capital |
| Official website | https://www.williamsf1.com |
| Drivers | George Russell, Nicholas Latifi |
| Test drivers | Roy Nissany |
| Engine | Mercedes |
| Tires | Pirelli |