NASCAR All-Star Race
History
The NASCAR All-Star Race is a yearly NASCAR Cup Series show race between race victors from the past season and past NASCAR Cup Series champions who endeavored to run the whole past season. Two different approaches to get qualified to race in the occasion are winning one of the three phases in the NASCAR Open or by winning the fan vote.
It was once known as The Winston from 1985 to 2003, the Nextel All-Star Challenge from 2004 to 2007, the Sprint All-Star Race from 2008 to 2016, and the Monster Energy NASCAR All-Star Race from 2017 to 2019.
It was initially planned to be run on May 16, 2020. However, because of COVID-19, it was rescheduled to July 15, 2020, at the Bristol Motor Speedway in Bristol, Tennessee. It was the only All-Star Race since the 1986 Winston at Atlanta Motor Speedway to be run outside the Charlotte Motor Speedway.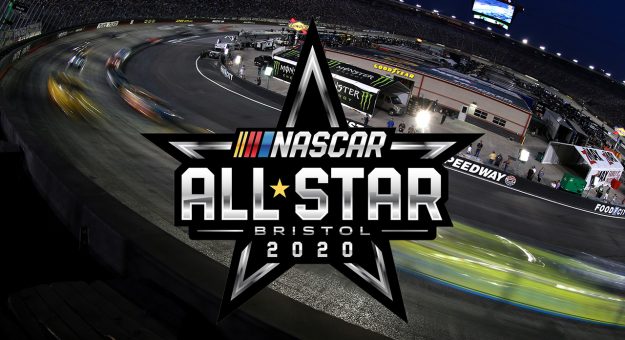 Who qualifies for the All-Star Race
The All-Star Race comprises 2019 and 2020 race victors just as All-Star champs and current full-time Cup champions.
In addition to these racers, the All-Star race consists of the victor of each phase of the All-Star Open race just as the winner of the All-Star Fan Vote.
Does NASCAR All-Star Race count
The NASCAR All-Star Race is an official NASCAR race. However, it doesn't carry any points and is not counted as a race win in the season for the race victor.
Who won the 2019 NASCAR All-Star Race
Kyle Larson won the 2019 NASCAR All-Star Race. He was the winner of the All-Star open race as well and qualified through the All-Star open race win.
Clint Bowyer was on pole position. Although, Kevin Harvick dominated the race as he led 33 laps. Kyle Larson started to lead the pack with 13 laps to go and went on to win the race.
Venue
Texas Motor Speedway (2021–)

Bristol Motor Speedway (2020)

Charlotte Motor Speedway (1985, 1987–2019) Atlanta Motor Speedway (1986)

Location
Fort Worth, Texas, United States (2021–) Bristol, Tennessee, United States (2020) Concord, North Carolina, United States (1985, 1987–2019)

Hampton, Georgia, United States (1986)

First Race
1985
Distance
TBA
Laps
TBA
Previous Names
TBA
Most Wins (Driver)
Jimmie Johnson – 4
Most Wins (Team)
Hendrick Motorsports – 9
Surface
Asphalt
Length
1.5mi
Turns
4
Where to watch
FS1
Prize Money
$1 Million