trending
What Americans are reading
Monte Carlo Masters: Latest News, Results and Records
Monte Carlo Masters is one of the oldest and prestigious tennis tournaments and is one of the three ATP Masters 1000 tournaments played on clay. The 2021 Monte Carlo Masters will be the 114th edition of the event. It is played on the clay courts of Monte Carlo Country Club. The tournament is billed at the Principality of Monaco and is highly regarded because of its location.
Since the open era began in 1968, Monte Carlo Masters was held every year until 2019. In 2020 the tournament was canceled because of the global coronavirus pandemic.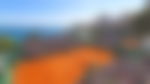 Like other ATP Masters 1000 tournaments, Monte Carlo Masters also follows the best of three sets rule. It is usually held in the second week of April and is the first of four flagship clay-court events of the year.
The current defending champion is Fabio Fognini. He had defeated Dusan Lajovic in the final in 2019.
History and Records
Monte Carlo Masters celebrated its 100th anniversary in 2006. In its long history, the tournament was not held during the two World Wars and in the coronavirus pandemic in 2020.
The tournament has also seen the dominance of Rafael Nadal. The Spaniard has won a mammoth 11 titles in Monte Carlo. Furthermore, his eight consecutive titles between 2005 and 2012 is the Open Era record for the most consecutive titles won at a single tournament.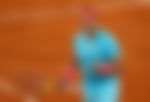 Other notable champions in Monte Carlo have been Novak Djokovic, Stan Wawrinka, Carlos Moya, Ivan Lendl, Bjorn Borg, etc.
Moreover, Monte Carlo Masters has been a haunting ground for several legends of the game. Notably, Roger Federer has never won a title in Monte Carlo. He has been beaten the finals four times.
Other notable players that haven't won in Monte Carlo - Andy Murray, Pete Sampras, Boris Becker, Andre Agassi, etc.
Monte Carlo Masters Prize Money
The total prize money for the 2021 edition is ?2,082,960 or $2,473,817. Because of the coronavirus pandemic, the prize money has seen a drastic drop of 73% when compared to that in 2019. The prize money drop can be accounted for the coronavirus pandemic and the fact that the tournament is being held behind closed doors in 2021.
Back in 2019, the winner was taking home ?958,055 or $1,137,829. But now in 2021, the winner took home a paltry ?251,085 or $300,009.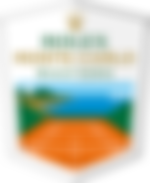 Edition
114th
Current Prize Money
$2,473,817
Number of Entries (Main Draw)
56
Current Champions
Singles

- Fabio Fognini

Doubles - Nikola Mekti? and Franko ?kugor

Most Titles?
Singles - Rafael Nadal (11)

Doubles - Bob Bryan and Mike Bryan (6)